Light The Night: IJOY PUNK Vape
January 4, 2023
The best disposable vapes with a sense of design and fun are always more attractive. With the vigorous development of the electronics and technology industries, some electronic art works have gradually been endowed with special meaning and value. We can see their practical applications in many places, such as advertising, such as product printing, such as stationery notes. Electronic works of art have also injected fresh blood into traditional industries and brought vitality to them.
A product that is very popular in best vape brands has also added elements of electronic art works to the design. The body of IJOY PUNK Disposable has a very recognizable pattern, and the prints are different for each taste. Such disposable vapes are not just a vaping product, but also a work with collection value. You can keep the body after using the product and collect all the flavors. It is also a pleasure.
IJOY PUNK is not only impressive in appearance, but also outstanding in performance. The 1200mAh battery is impeccable in terms of battery life, which can almost keep you from needing to recharge during use. There is also a 12ml pre-installed vape juice that matches the battery capacity. However, such a double large capacity is concentrated in a very compact device, which is very commendable. The most special thing is that when you are inhaling, the LED light at the bottom will emit the same color light as the device, which makes the whole device look more cool.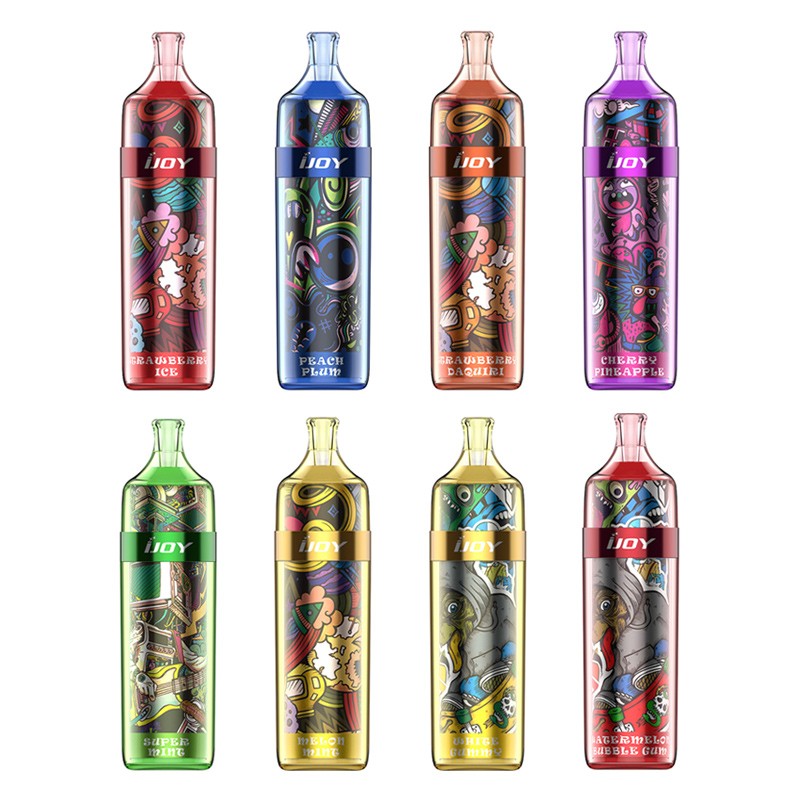 Specifications:
Dimensions: 26.5 x 106mm
Material: PC, PCTG, stainless steel
Battery: 1200mAh (non rechargeable)
Output power: 11W (3.5V)
Coil resistance: 1.1ohm mesh2
E-liquid capacity: 12ml
Nicotine strength: 30mg / 50mg
Activation: Auto draw
Puffs: 4,500
Features:
12ml of Vape Juice For 4500 Puffs
Beginners Friendly
No Leaking Issue
25 Flavors Available
Tight MTL Draw
1200mAh Battery Capacity
Recommended Products:
no nicotine vape disposable
posh max
Read More Related Articles: https://www.vapingnews.ca/visually-striking-design-uwell-crown-m-kit/