Brand New Atomizer: Steam Crave Meson RTA
January 2, 2023
If you want to pursue the ultimate taste experience, an excellent RTA is a must. We can see that more and more vapers are focusing on high-performance accessories. Compared with the smoking set itself, a driver with excellent performance seems to be a more important part. This is indeed the case, if the focus of your vape is on the taste and the smoke itself, then the RTA to be introduced today will be very suitable for you.
The RTA from Steam Crave is already on the shelves of vapes online. If you want to receive the product as soon as possible, you can pre-order it to ensure that the website can arrange your order as soon as possible. The Steam Crave Meson RTA is made of stainless steel and currently comes in three colors: Stainless Steel, Gunmetal and Black. Although from the appearance point of view, there is no layered design, but the function is very powerful enough to make you ignore its appearance.
The diameter of Steam Crave Meson RTA is 25mm, and the capacity of vape juice that can be accommodated is 5ml, up to 6ml. The part of the dripper is the 810 model, the material is resin, and the color will be richer. The top airflow system can be adjusted according to your daily vaping habits, so the flavor produced and the final taste must be ideal, because it is exactly to your liking. At the same time, if you also like not only delicious but also very pure flavor, then this Steam Crave Meson RTA for RDL Vaping is perfect.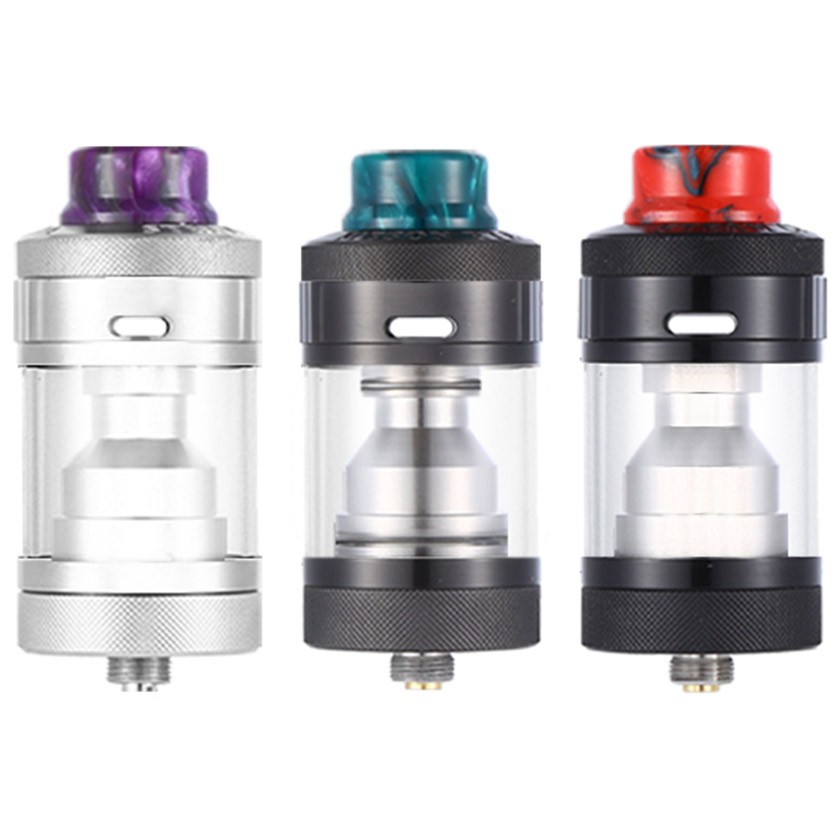 Specifications:
Diameter: 25mm
Capacity: 5ml/6ml
Drip Tip: 810
Deck: Single coil deck
Airflow: Top airflow adjustable
Fit for: Hadron Lite and Hadron Mini
Features:
5ml/6ml E-Juice Capacity
Single RTA For Restricted Airflow
810 Widebore Drip Tip
Perfectly Matched With Hadron Lite & Hadron Mini
Easy To Build And Wick
Recommended Products:
ease vape 8000 puffs
vabeen billow 7500
Read More Related Articles: https://www.vapingnews.ca/good-to-last-drop-digiflavor-drop-rda-v2-vape/