Will IJOY Cyber 5000 be the next out-of-stock king?
August 29, 2023
Brand IJOY's main boutique electronic cigarettes, the pursuit of quality is far better than the quantity, every time he is on the news has caused a lot of attention in the market, and become the king of the season out of stock. The newly launched disposable vape: IJOY Cyber 5000, excites users with its unique design, powerful performance, and rich taste.
Could it be the next stock-out king? With questions we study its product details, I believe you will have your own judgment after reading.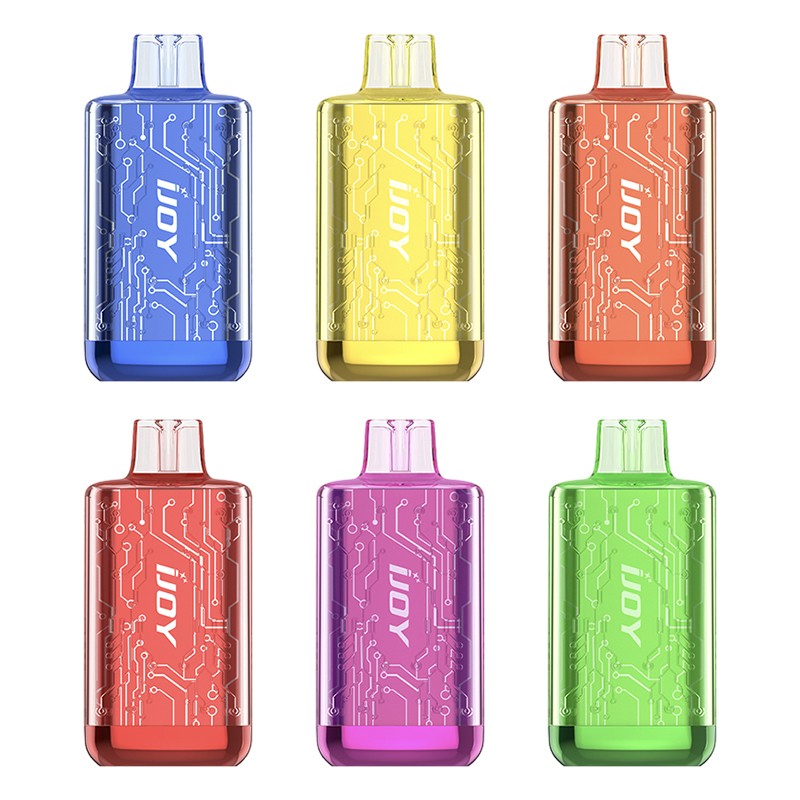 Fashion-forward design
The amazing transparent circuit board design once again broke through the barriers of electronic cigarette design, and the highly personalized circuit design, like the star pattern, brings endless imagination. Each flavor is paired with a different color and is a collectible existence.
Strong product performance
As the saying goes "Two is better than one", pioneering the adoption of a new generation of vertical 1.0Ω double coils with higher efficiency and less waste. This means that just 13ml of Pre-Filled E-liquid can last about 5000 puffs, restoring the most authentic juice flavor. 5% nicotine strength, gives you just the right smack in the throat.
Paired with a rechargeable 550mAh Battery with a maximum output of 12w, it is ready to use out of the box and as convenient as other disposable vape, giving you the most perfect steam experience.
A wide selection of flavors
With up to 17 flavors to choose from, whether it's a refreshing and sweet blend of fruit or an impressive dessert drink, you can pick and choose what you like, plus the ability of the vertical double coil to work, to maintain a consistent flavor from first bite to last bite. It makes you enchanted.
Whether you are an entry-level e-cigarette player or an experienced and discerning vaper, the IJOY Cyber 5000 can meet all expectations of disposable vape and become a well-deserving delivery king. Highly featured appearance, powerful performance, and taste are each of its advantages, if you also want to try, more recommended vape stores online order, convenient and intimate, is the most sensible choice.