The best new disposable vape: Sigelei Smart AC10000
September 12, 2023
Nowadays, with the fierce competition in the disposable vape market, new products can still stand out and become the focus. For example, the super-intelligent vape: Sigelei Smart AC10000, with a unique appearance design, excellent juice capacity, and rich taste to gain market attention, and then feel the charm of this product with me.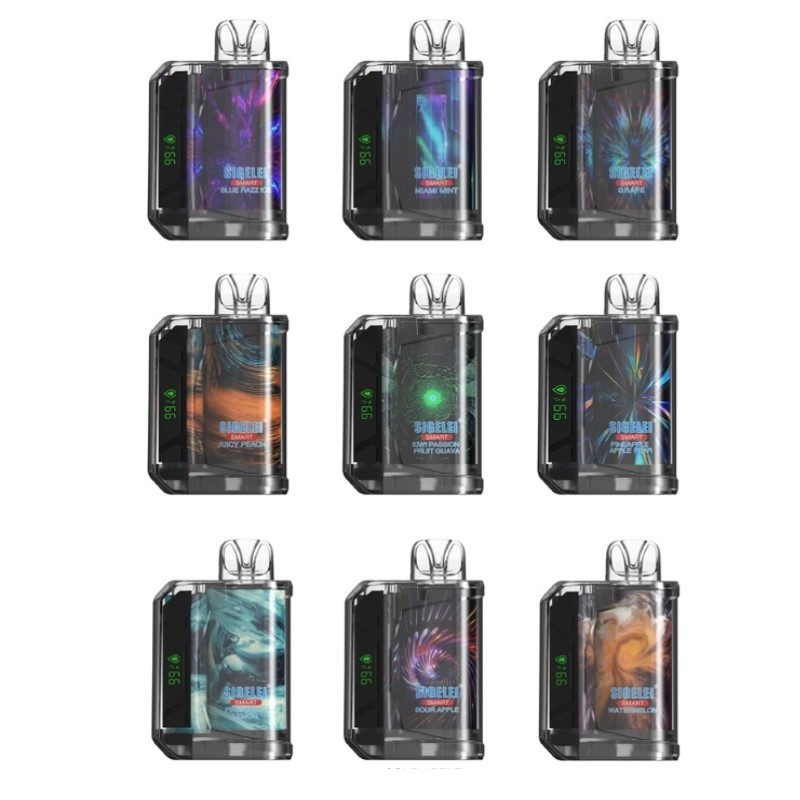 Unique exterior design
The most popular patchwork design in 2023, with the transparent shell revealing the abstract starry sky pattern inside, makes the Sigelei Smart AC10000 unique. Each flavor corresponds to a different pattern, giving you infinite reverie about the stars.
Excellent product performance
Up to 20ml of Pre-Filled E-Liquid can last about 10,000 Puffs, according to the user's real data, and can indeed reach this value, there is no exaggeration.
The 1.0ohm Mesh coil can maximize the delicious taste of the juice, up to 12 flavors, whether it is a single fruit or complex mixed fruit flavors, and can achieve consistency, even to the last few bites, but also retain the pure taste.
Convenient and intelligent use
It is worth mentioning that its degree of intelligence is very high, it is not just a simple disposable vape, ready to use out of the box, without adding juice, direct traction activation, enjoy delicious. There's also a smart screen that tells you how much juice you have and how much juice you have left. This design is safe and convenient to use.
Just like the SnowWolf Easy Smart EA9000 under the sister brand, it also has a battery and juice allowance display, and the same splicing design is full of modern science and technology so that people will fall in love with it once used.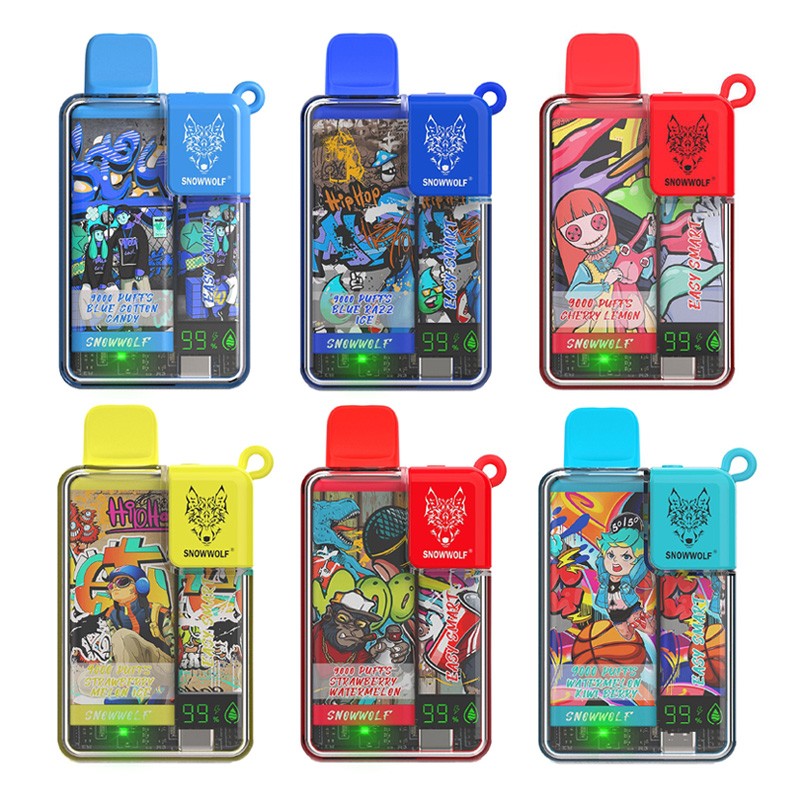 All in all, whether you are an e-cigarette starter or a veteran player, if you also pursue personality and convenience, Sigelei Smart AC10000 is the best choice, You can immediately enjoy a long time, pure delicious, without any entanglement, immediately enjoy the most high-tech e-cigarette journey.