An Enjoyable Vaping: Top Shine Seraph Ultra Disposable
February 6, 2023
We all love thin disposable vape pens because they are so easy to carry around at all times. Due to such demand, many manufacturers and brands are also focusing on the weight of electronic cigarettes, hoping to produce devices that are light enough and miniature to achieve a relaxed and convenient vape life.
Top Shine released such a product in best vape shops. Seraph Ultra has an almost unburdened hip flask shape, and the mouthpiece part is also very flat, which is completely ergonomic. The overall colors are all gradients, but they are gradients of similar colors, so a very wonderful harmony is formed, which is an extreme visual enjoyment.
Top Shine Seraph Ultra can provide 6500 puffs at one time, pre-filled with 14ml of 50mg nicotine strength wonderful liquid. Not only is this a visual treat, but it will really enrich your vape experience as it will leave you feeling satisfied and happy from mouth to heart. If practicality and user-friendliness are what you value, there won't be a disposable pod that suits you better than the Seraph Ultra.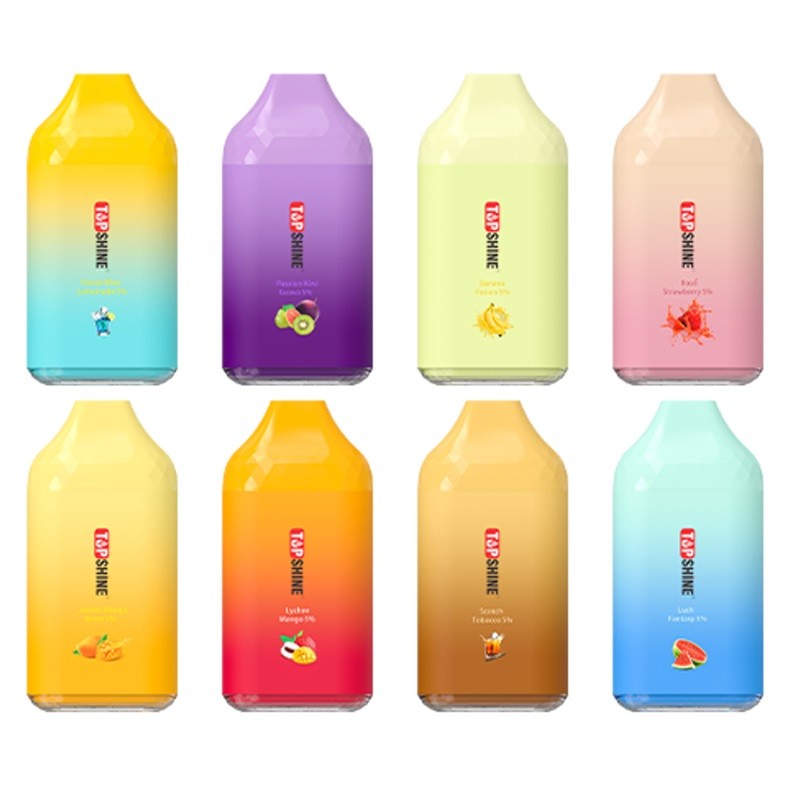 Specifications:
Battery: 400mAh
E-Juice Capacity: 14mL
Puffs: 6500 Puffs
Nicotine Strength: 50mg
Operation: Draw-Activated
Heating Element: Mesh Coil
Charging: Type-C
Features:
5% Nicotine Strength
14mL of Vape Juice
Draw-Activation Firing Mechanism
USB Type-C Charging Port
400mAh Internal Rechargeable Battery
Approximately 6500 Puffs
Recommended Products:
coastal clouds blood orange mango e juice
peach tea e juice
Read More Related Articles: https://www.vapingnews.ca/color-your-life-so-soul-y10000-disposable/