Just Enjoy Vaping: Flie X Disposable 5000 Puffs
January 31, 2023
Now I want to introduce you to disposable pods online which are very popular among young people. With the development of the times and technology, it has to be admitted that everyone's aesthetics, hobbies and consumption concepts have undergone great changes. From the previous diversified aesthetics, it gradually tends to be unified, that is, the pursuit of simplicity and fashion beauty.
Flie X with 5000 Puffs is such a product. There are no extra decorations or special shapes, and the simple shape design has captured the hearts of many people. Flie X Vape is a cylindrical design with flavors printed on the body and the product name printed in bold on the bottom. The color is a matte Morandi color, which is very recognizable, and it is also a kind of enjoyment from a visual point of view.
The function of Flie X 12ml can also reach a satisfactory level. No special function, but enough to meet all your requirements for a disposable vape. Adjustable airflow, suction activation system, MTL Vaping all in one device, Flie X. Just one sip and you'll be able to experience the rich smell and taste of this modest yet amazing device.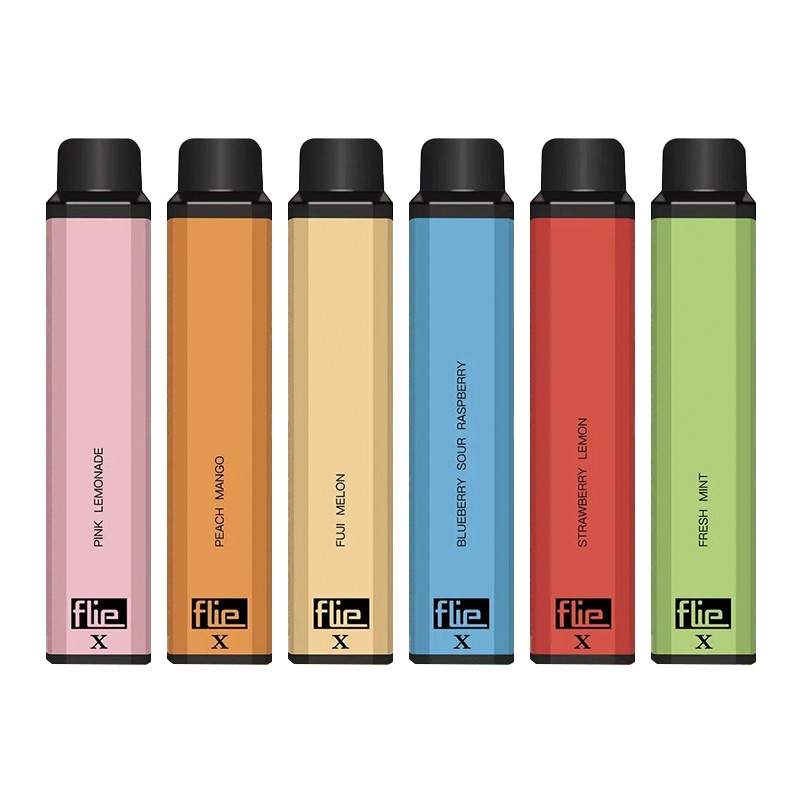 Specifications:
Puffs: Max 5000
Weight: 80g
Battery: 1500mah Internal
E-Juice Capacity:10ml
Resistance: 1.2Ω
Nicotine Strength: 5%
Features:
50mg Nicotine Strength
Rechargeable 1500mah Battery
USB Type-C Charging
1.2ohm Mesh Coil
Adjustable Airflow
Approximately 5000 Puffs
Recommended Products:
blood orange mango e juice
coastal clouds peach tea vape liquid
Read More Related Articles: https://www.vapingnews.ca/super-multiple-lookah-seahorse-pro-dab/