A Brilliant Device: Flum Pebble 6000 Puffs
February 9, 2023
Although it is a niche brand with little reputation, the popularity of this disposable vape is no less than that of first-line big brands. Flum Pebble is very well-known among young people, and once stood side by side with Elf Bar, Esco Bars, etc. However, the brand itself is very low-key, and it has almost never deliberately carried out publicity or price competition. It has always impressed consumers with its excellent quality.
In the 6000 Puffs tier, the Flum Pebble is without a doubt one of the best products to date. If you just look at the appearance, you can hardly imagine that this is a very special existence, because it is too low-key, and it is easy to miss it. Completely solid-color design, only the name and model of the device are printed in white fonts on the front of the device. The ergonomic design will make you instantly fall in love with the feeling of holding it in your hand.
Flum Pebble is also loved by major suppliers, because every time it is replenished, it will be sold out in the shortest time. The whole device looks very simple, in fact, the operation process is indeed so. You won't find a button here, just a direct puff to activate. At the same time, it is also equipped with short-circuit protection and over-charge protection design, so that you can not only fully enjoy the delicious food, but also ensure your health and safety.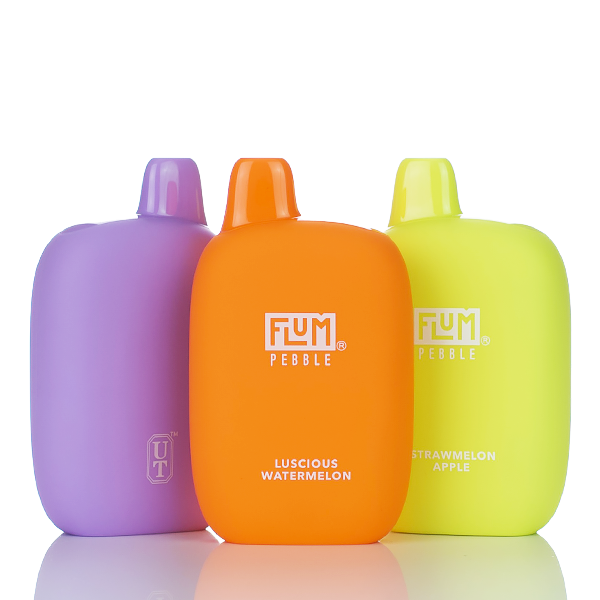 Specifications:
Puffs: Max 6000 Puffs
Battery: 600mAh
Vape Juice Capacity: 14ml
Nicotine Strength: 50mg
Charging: USB Type-C
Features:
Draw Activation
5% Nicotine Concentration
Internal Rechargeable 600mAh Battery
Approximately 6000 Puffs
14mL Prefilled E-Liquid Capacity
Mesh Heating Element
Lightweight, Small, and Portable
Anti Leak Design
Recommended Products:
r and m sunax
elf bar vape
Read More Related Articles: https://www.vapingnews.ca/milk-tea-cup-supbliss-bingo-disposable/