Review: Uwell Crown V – with UN2 mesh coils
January 12, 2021
Uwell Crown V is made of stainless steel and heat-resistant glass, with a polished effect, bringing a smooth feeling and a bright, shiny appearance. The coating is yellow, blue, black, red, silver or gray. In order to impress people, the Roman numeral "V" is integrated on the airflow ring and the top cover.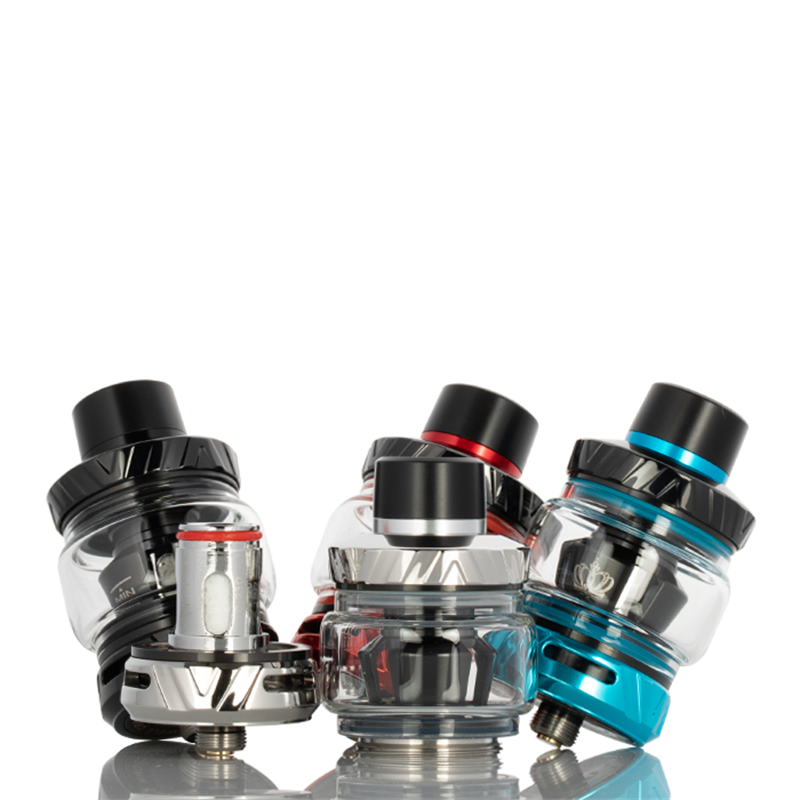 Specifications
Dimensions: 29mm x 50.5mm
Chassis material: stainless steel
Roman numeral "V" on the top cap and AFC ring
Tube material: pyrex glass
Color Options: silver, grey, red, black, blue, yellow
510 threaded connection
You can see the familiar white Uwell Crown logo printed on the coil inside the box. In addition, the size of the atomizer is 29mm x 50.5mm, so it is more compact than competing products and easy to carry.
The top cover also has a unique solution to refill the 5mL juice storage tank, because you only need to rotate it 90 degrees to find the filling hole formed by the silicone check valve. This makes it 100% leak-proof and free of confusion.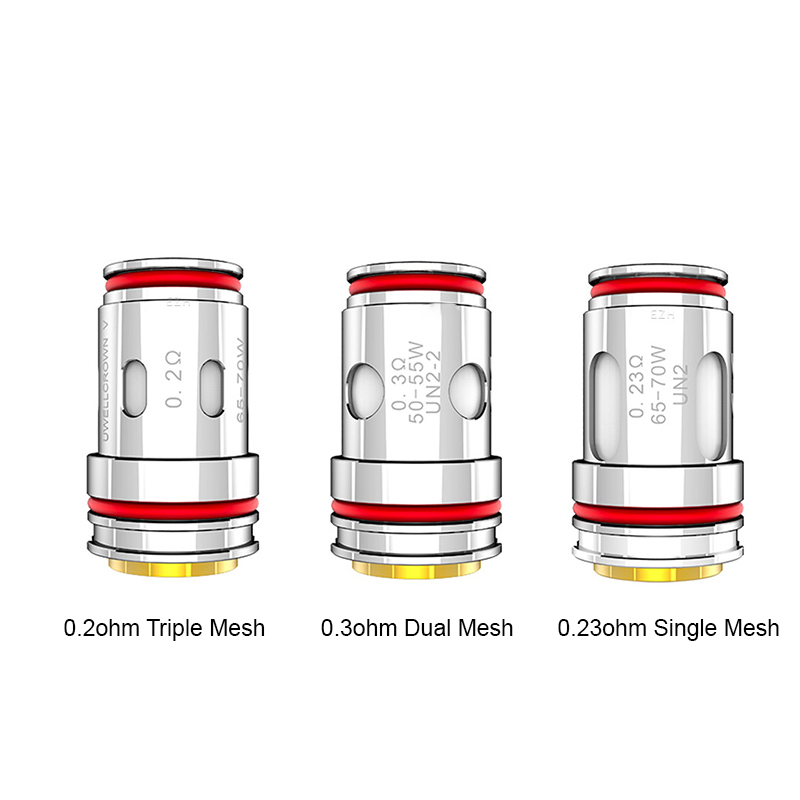 There are three different mesh coils, all of which have sub-ohmic heating elements, so they should be used with standard vape juices with less than 6 mg of nicotine. To ensure excellent steam and flavor, Uwell Crown 5 uses mesh coils, which are very popular in the market because they heat up faster and have a larger surface area than traditional Uwell Crown 5 coils.
Related tank you may like:
geekvape boost rba review
geekvape zeus sub ohm tank review