Compact And Durable: Lost Vape Centaurus M200 Vape
January 13, 2023
I am going to introduce one of my favorite pod mod vapes, the Lost Vape Centaurus M200. Maybe you have seen information about this product on other review sites, or tiktok, or youtube. In fact, Centaurus M200 is not a newly released product. After a stage of launch, we have a deeper understanding of it. Today I would like to re-introduce this vaping device.
Centaurus M200 is a vaping kit made by Lost Vape Heavy Industries. You can feel the care from the appearance design. The entire fuselage has been carefully designed, and the overall use of carving techniques makes the device look very chic. When you see it, you can't help holding it in your hands and studying it over and over again, because the Lost Vape Centaurus M200 feels like a unique work of art.
Lost Vape Centaurus M200, just like its name, can output a maximum power of 200W, powered by two 18650 batteries. The atomizer used with it is Centaurus Sub Ohm Tank. This atomizer can hold 5ml of vape liquid and fill it through the top. The device has also been upgraded with many functions, such as mechanical switches, replaceable panels, LED battery level indicators, etc. This will be a close vaping companion.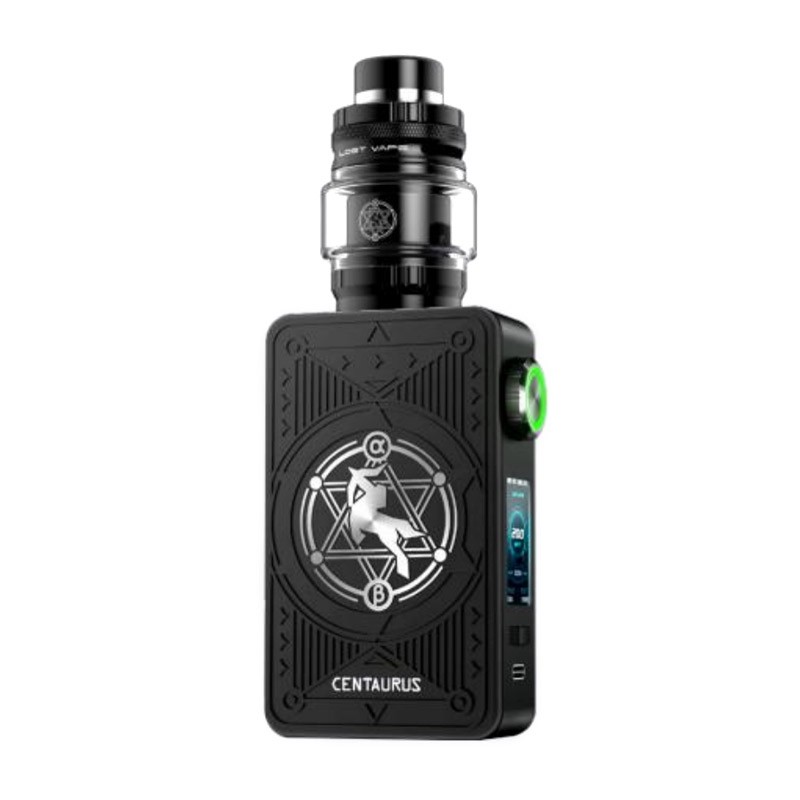 Specifications:
Size: 80*160
Battery: Dual 18650 Battery
Screen: 0.96″
Power Range: 5-200W
Battery Voltage: 3.0V-4.2V
Input Current:1A-40A
Material: Aluminum Alloy & Stainless Steels
Features:
Seamless Aircraft-Grade Aluminum Alloy
26mm Solid Body Framing
Easy Top-Filling System
Equipped with Centaurus Sub Ohm Tank
Supports Dual External 18650 Batteries
Up to 200W Max Output
Leak-Proof Design
Powered By the Lost Vape Quest Chip
Top Airflow System
Dual-side changeable face panel
Recommended Products:
lost vape centaurus m200 mod
dragbar 8000
Read More Related Articles: https://www.vapingnews.ca/bring-you-more-charms-uwell-caliburn-tenet-16w/