Nicotine-Free Journey: Cube Zero Vape 3000 Puffs
January 11, 2023
We have many different understandings of the nicotine content in disposable vapes. In everyone's inherent concept, it seems that the stronger the nicotine strength, the more intoxicating throat hit and vaping experience it can bring. But in fact, there are more and more e-cigarette products and vape juice consumables that do not contain nic salt on the market, and we can clearly see the demand of vapers for 0mg nic salt.
There is currently a disposable containing cheap nicotine free vape juice, called Cube Zero, from the Vaportech brand. The appearance design of the device is mainly simple, and the shell is mainly made of matte metal color. Only at the bottom of the device, there will be fonts of different colors representing various tastes, and the name and model of the product are printed. Such a very simple but advanced design will allow you to return to the product itself and not choose to use it because of other factors.
Cube Zero Disposable has already been sold in large quantities in many stores, and everyone has high expectations for this excellent disposable vape. It can provide up to about 3000 puffs at one time, and the flavors are very rich and varied. You don't need to charge or refill, the vape is very smooth. If you have never experienced the shock of zero nicotine salt, then Cube Zero Disposable Vape is definitely an excellent device worth trying.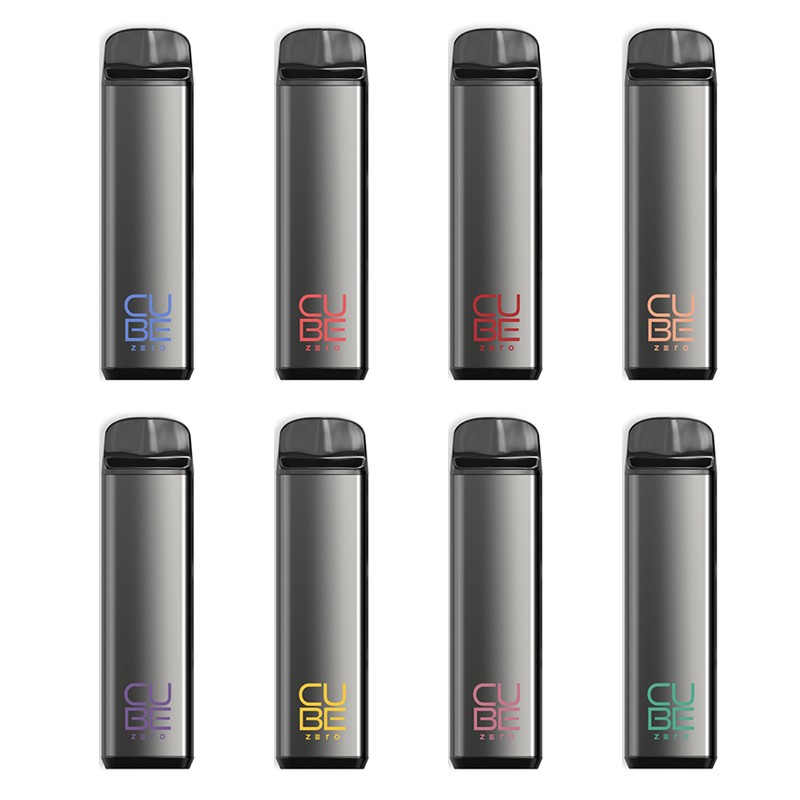 Specifications:
Size: 25mm25m95mm
Battery: 1000 mAh
E-Liquid Capacity: 11ml
Nicotine Strength: 0mg
Coil: Mesh Coils
Features:
Squared Body Feels Good In The Hand
Adjustable Airflow Switch
21 Flavors To Choose From
Zero Nicotine Strength
Good Hits Despite Being Zero Nicotine
Comfortable Mouthpiece
Pre-Filled 11ml Of Vape Juice
Adjustable Airflow
Recommended Products:
dice vape
elf bar vape
Read More Related Articles: https://www.vapingnews.ca/source-of-happiness-lookah-dragon-egg-950mah/