Altering settings a breeze – Geekvape Max100 Kit
April 1, 2022
Today we're going to talk about a premium starter kit and maintenance-free fuel tank for cassette mods from the famous Chinese developer Geekvape – Max100 Kit.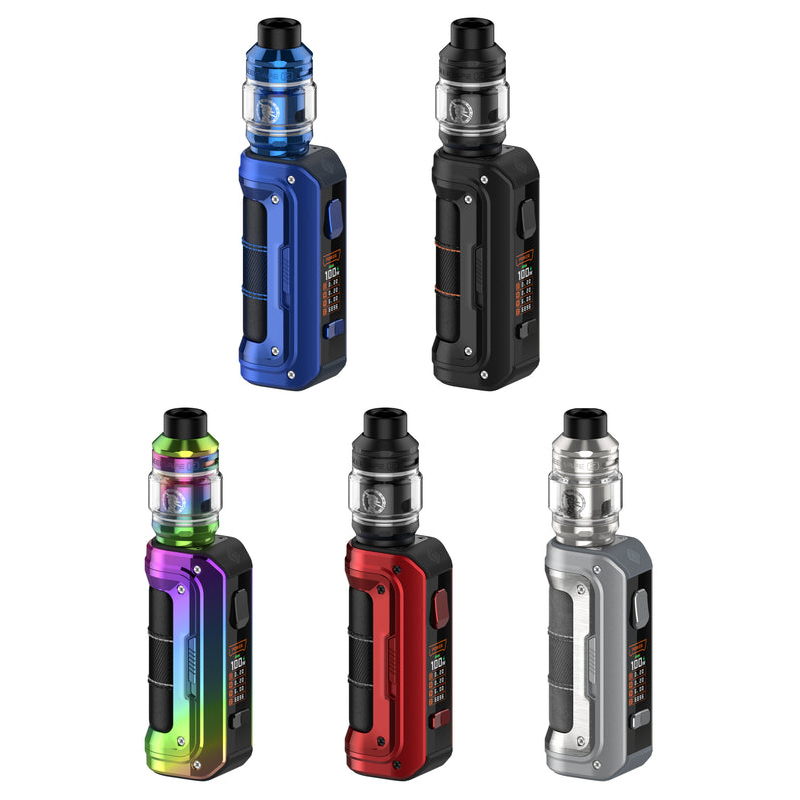 Specifications:
Dimensions: 42.06mm * 31.5mm * 143.8mm
Power supply: 1 * 21700 / 20700 / 18650
Charging: USB Type-C, 5V/2A
Power: 5-100W
Thermal control : 100°C – 315°C / 200°F – 600°F
IP68 protection
Tank capacity: 5.5ml
Coils: Z Series 0.2ohm, 0.25ohm
The Chinese company Geekvape recently launched a new kit called the Max100 kit (Aegis Max 2). Consisting of a battery pack and an atomizer, the device has a traditionally wide range of features and a design recognizable from this range of devices.
The Max100 kit consists of a Aegis Max 2 box mod of the same name and a maintenance-free Z Subohm 2021 Tank. The latter features a large volume bottle, overhead air supply, and replaceable coils that support the Z-Series line. Both devices in the kit are presented in several interesting colors, but in the case of the red box mod, the atomizer will feature black.
Equipped with a color display and proprietary circuit board, the battery pack operates in an output power range of 5-100 W and supports a temperature control mode.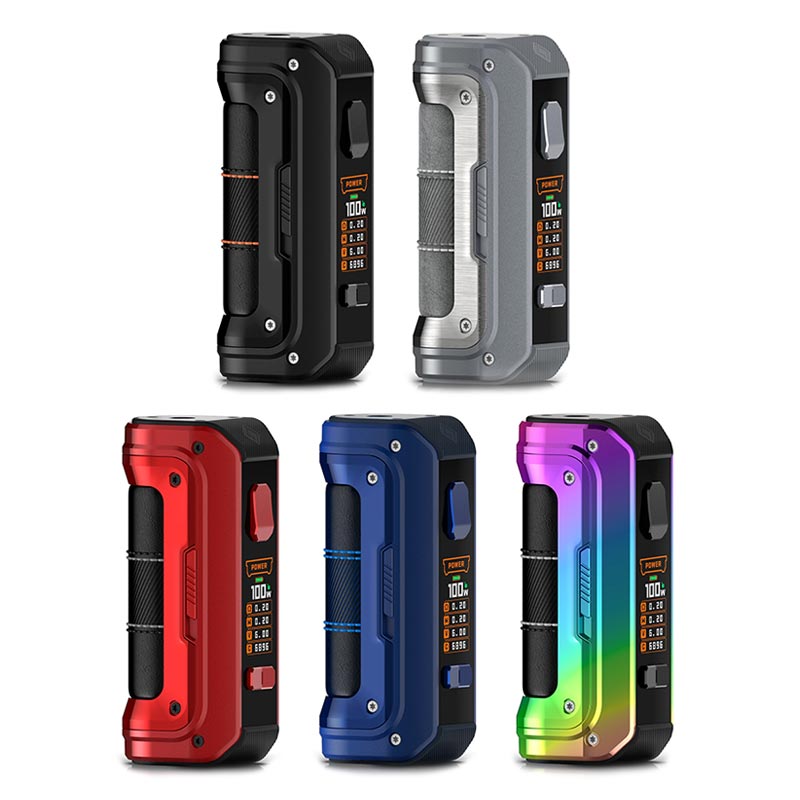 A special slider is provided on the body of the device that is responsible for preventing accidental button presses. As with all devices of the Aegis range, the novelty is protected from external influences, in this case IP68 compliant.
The device will be powered by a replaceable 18650 battery (via an adapter), 20700 or 21700. The battery is installed through the bottom screw cap. The battery charges using a USB Type-C cable and a maximum power of up to 2 A.
Other kits you may prefer:
kangvape disposable in Pennsylvania
drag x pro california orange Texas