What is the main difference between the Pro and the standard RPM 5?
March 24, 2022
Smok RPM 5 Pro Kit looks and works amazing. It is powered by a single external 18650 battery with a max 80W and Type-C charging, making it long-lasting. Smok RPM 5 and RPM 5 Pro are two new pod kits in the Smok RPM range. As you can tell from the name, they are very similar but have more features.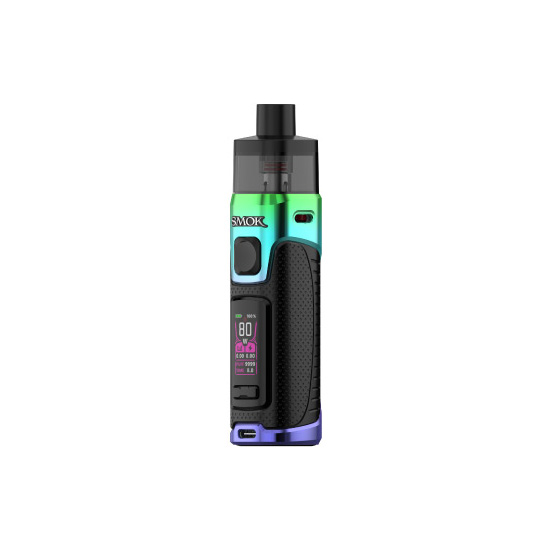 Features
Size: RPM5 – 89.2×31.2×29.5mm
Size: RPM Pro – 95.8×31.2×29.5mm
Output: 5-80W (0.8-4V)
User modes : Variable Wattage
Battery: 2000mAh (internal – RPM 5) / 1×18650 (RPM 5 Pro)
Display: 0.96in TFT colour screen
Resistance range: 0.15-2Ω (RPM 5) / 0.15-2.5Ω (RPM 5 Pro)
E-liquid capacity: 6.5ml (standard) / 2ml (TPD)
USB Type C – 1.4A Max
Pods: Refillable replaceable coils
Coils: RPM 3 Coil range
Smok's RPM range has been increasing, as have many of their ranges. We've seen RPM 2, 2S, RPM 4, all the way up to RPM 80 and RPM 160.
As with most dual versions, the main difference between the Pro and the standard RPM 5 is the battery. The RPM 5 has a built-in 2000mAh battery, while the Pro can use an external 18650 battery.
They both support USB-C charging at a 1.4A charge rate. Although the Pro uses an external 18650, they both have the same 5-80W output range, with fully variable power.
There's also a 0.96-inch color TFT screen on both devices. The pod of RPM 5 has a huge capacity of 6.5ml, sadly it is still only 2ml in the EU (TPD regulation).
The RPM 5 pods have a side fill port, and there's an airflow slide switch on the unit for fully adjustable airflow. The RPM 5 uses coils in the RPM3 range, with two 0.15Ω and 0.23Ω in the kit.
Related kits you may prefer:
hawaiian pog vape juice
yucan uni pro