Uwell Gabriel BF8000: New Gen Disposable Vapes?
July 26, 2023
Vape giant Uwell has also joined the competitive team of disposable cigarettes, and the newly released Uwell Gabriel BF8000 has won the attention of many vapers with its excellent product performance and rich taste. Uwell is very specialized in making tobacco, but is the upgraded single-use cigarette as good? Let's take a full look at this product.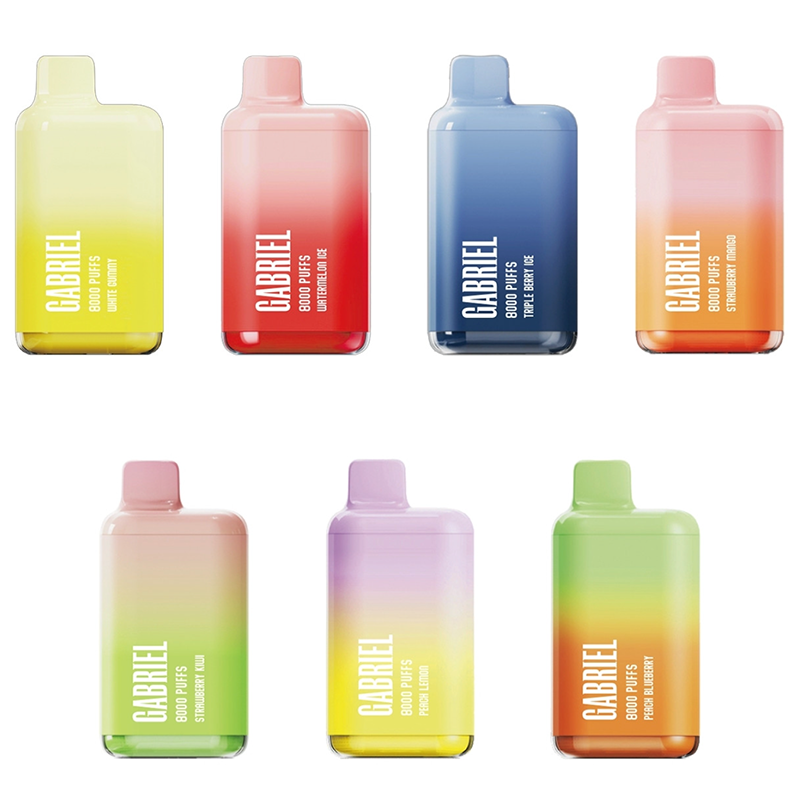 Excellent appearance
Flat design language, simple atmosphere, colorful gradient color and taste corresponding, the bottom adopts skin-friendly rubber paint coating, the side adds vertical non-slip stripes, aluminum alloy, and PC material combined, the appearance is no longer mediocre, but also more lightweight and convenient to carry. Without a key, a draw can be activated, the simpler the more advanced, loved by most people.
Functional advantage
18ml Pre-Filled Vape Juice, with 1.2Ω coil, 500mAh battery capacity, maximum throughput 8000 puffs, enough to use for a week. Up to 15 flavors, equipped with the latest Pro-FOCS flavor conditioning technology, can maximize the natural flavor, rich layers, rich aroma, and rich taste. Peach Lemon flavor is highly recommended. The sweetness of peach superimposed with the freshness of lemon makes people relaxed and pleasant.
50mg of Nic Salt, neither too high to cause harm to the body, but also retain the feeling of nicotine throat, is the most used nicotine content range of vapes on the market. The price of the Gabriel BF8000 is very advantageous when all the parameters are excellent. Compare that with the disposable vapes of the same puffs, and it's definitely an attractive alternative. You can buy more bites for less money.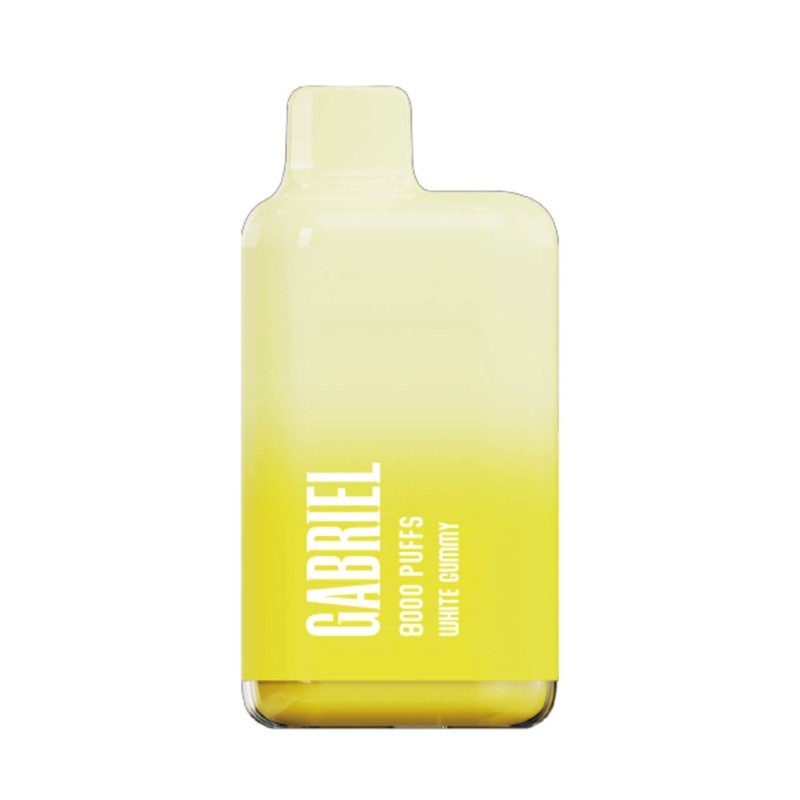 Brand trust
Founded in 2015, Uwell is a national high-tech brand focusing on the field of vapes. Its industrial chain is very strong, forming a perfect closed loop of research and development, production, brand promotion, and service. The brand has always adhered to the principle of strictly controlling product quality, which is also proved by customers' feedback.
I have tried its smoking sets, such as Caliburn Vape Pod, and I often refill various accessories at home, such as coils and cartridges, which are all of good quality and have a reasonable price. Therefore, I have every reason to believe that with such a strong production capacity of disposable tobacco, Gabriel BF8000 is definitely able to withstand the test of the market.
Disposable vapes are highly sought after by vapers for their convenience, richness of flavor, and stylish, youthful look, and the year is only halfway through, but there's already a lot of competition for the best vape 2023 spot. Will the Uwell Gabriel BF8000 also have a spot? You can try this product at a small cost and give your own answer.