Your Best Choice: EBDESIGN BC3500 Disposable Vape Kit
March 28, 2023
The newly launched ebdesign bc3500 disposable vape kit has a satisfactory configuration in every aspect. Its overall body is small and cute, and it can be easily put into your bag or pocket, making it easy to carry. A variety of different theme gradient colors can bring you a fashionable and fresh visual experience, highlighting your fashion taste and minimalist attitude toward life.
Ebdesign bc3500 disposable vape kit comes with 10.5 pre-filled e-liquids, capable of providing you with 3500puffs for your daily needs. A rechargeable 650mAh battery will keep your device powered.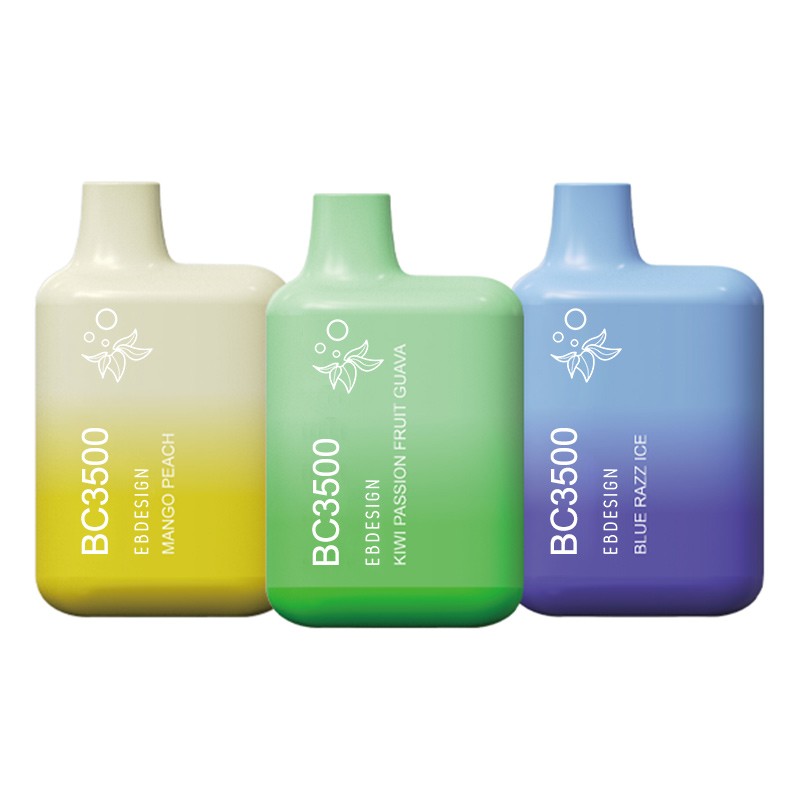 A premium quality integrated mesh coil is the focus of this device. It's also equipped with an LED light that lights up white when it's drawing, blinks to indicate the battery is empty, and will change color when charging is complete. You can observe the working condition and power status of the device in real time through the LED light.
The device is made of PCTG plastic which gives you a soft touch. The mouthpiece adopts an inclined design, which conforms to ergonomics and fits the curve of your lips for easy use. It is perfect for you who want to try vape.
More attractive new products are in our vape online shop, you are welcome to choose.
We also want to recommend more boutiques for you: