Would U Like To Try R and M Tornado 10000 Plus Disposable Vape
March 2, 2023
Friends who are familiar with the r and m brand know that its disposable cigarettes are not only fashionable in appearance, but also rich in taste and excellent in taste. The latest r and m tornado 10000 plus disposable vape is a high-quality disposable vaping device capable of delivering a powerful and satisfying vaping experience. 10000puffs can bring you great satisfaction and let you have endless enjoyment.
The Tornado 10000 Plus is the latest addition to r and m range of disposable vape kit, boasting a range of advanced features that set it apart from other disposable vaping devices on the market. Its shell follows the classic comic style of r and m, and the innovative image of a female smoker brings us a new visual experience, full of personality, and at the same time, it can show the unique charm of female e-cigarette lovers.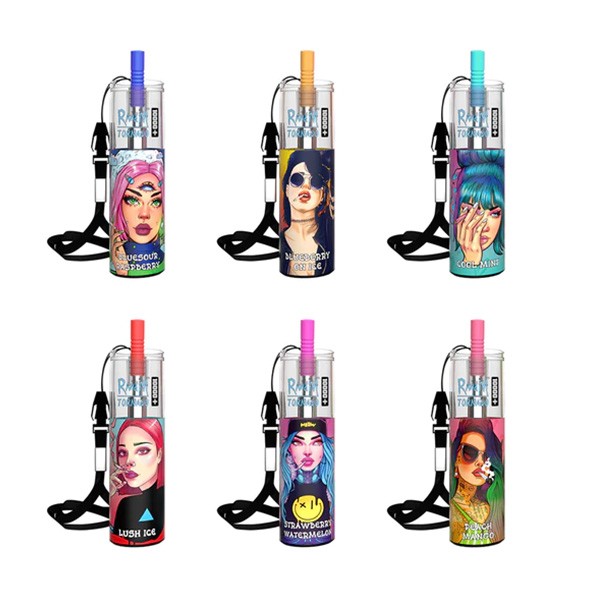 The super large capacity of 20ml can bring you a full sense of security, you don't need to refill it, from the enjoyment of the first sip to the exhaustion of the last drop of e-juice, all you need to do is enjoy it. It's also perfect for you if you like to adjust the resistance yourself. It has an adjustable airflow system, which can support users to fine-tune the airflow to their preferred resistance level according to personal preferences, providing you with a more personalized vaping experience.
One of the key features of the Tornado 10000 Plus is its large 20ml volume of e-liquid, which is significantly higher than other disposable e-cigarettes on the market. This means vapers can enjoy a longer-lasting vaping experience without having to worry about refilling their devices. The kit also features an adjustable airflow system that allows users to fine-tune the airflow to their preferred resistance level, providing a more personalized vaping experience.
As a disposable vape kit, its convenience is beyond doubt. The compact and slim body is easy for you to carry. One-button operation is convenient for your use. A large capacity of liquid saves you from refilling. If you need to be on the go, you can't go wrong with it.
Like its rich shell anime print, it's also incredibly rich in flavours. Whether it is classic tobacco flavour, or cool mint, blueberry ice and other flavours, there is everything you expect. Each flavour can bring you a new experience. When your e-juice is exhausted, you can change to a new flavour and start a new vape experience.
More new products are available in online vape store, you are welcome to choose.
You might also like: