From the perspective of ergonomics and practicality, Smok MORPH POD-40 reveals the upgraded integration of aesthetics and creativity. it is a stylish Pod Mod with adjustable airflow bars, powered by an enhanced chipset, can provide up to 40 watts of power.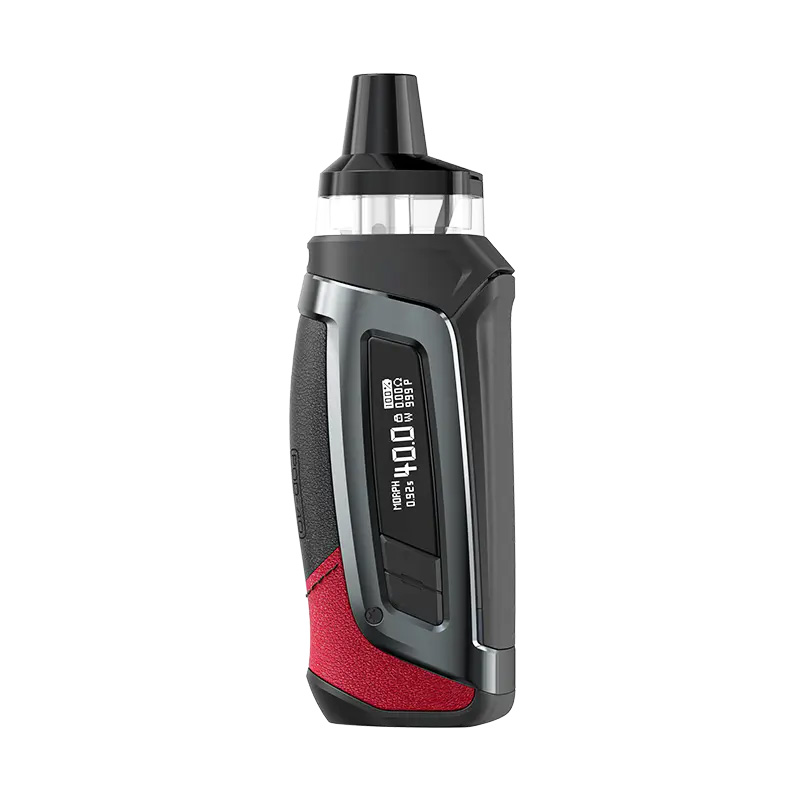 Parameters:
Size: 37.2 x 28.35 x 108.35mm
Battery: 2000mAh built-in battery
Output: 5-40W
Screen: 0.91 inch OLED display
Input voltage: 3.3-4.2V
Output voltage: 0.5-4.0V
Multiple safety protections are provided to avoid potential risks. In the power range of 5W-40W, you can press the UP/DOWN button to adjust the required power and get the preferred effect.
The 3.7ml pod comes with two Smok RPM coils and is compatible with the RPM coil series to maximize the adaptability of the coil. Innovation continues to change the experience of e-cigarettes.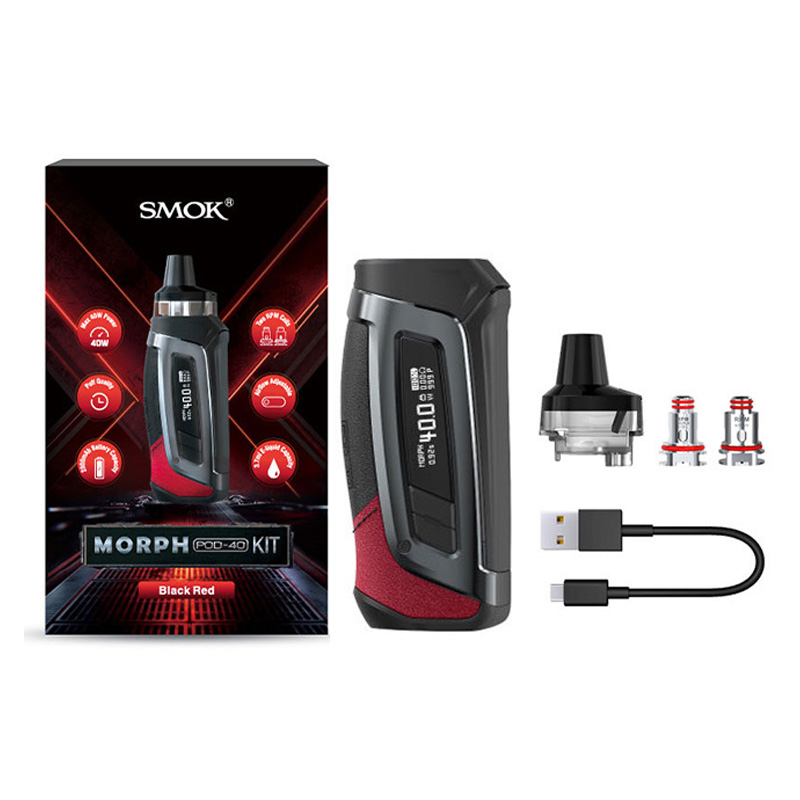 The adjustable air inlet on the top of the device can support MTL and DTL hits by adjusting the air flow valve, allowing you to immerse yourself in every inhalation.
Our engineers pay attention to ergonomics and carefully built this most thoughtful device, which is comfortable to hold, easy to carry and easy to use.
MORPH POD-40 pod cartridge is ergonomically designed, with large side fire buttons, which can be easily and comfortably pressed. The secret key design maintains a perfect balance between simplicity and aesthetics.
Other kits you may prefer:
buy uwell valyrian se kit
buy vandy vape requiem bf kit