Vandy Vape Pulse AIO.5 Kit Allows Vapers to Enjoy DIY Fun
August 4, 2022
The newly released Vandy Vape Pulse AIO.5 by best online vape shop is an advanced version that has been upgraded and improved. It has made great improvements on the original basis, but also retains the advantages of the previous device.

The upgraded and optimized part includes the shape of the square ignition button and the color of the matching panel. It is worth mentioning that for the convenience of use, it is also fully compatible with the accessories of the previous device, because if the purchaser of the old device , don't worry about the incompatibility of accessories.
The designers of Vandy Vape used zinc alloy and PCTG material for the chassis material considering the everyday practicality and durability of this electronic cigarette device. The advantage of this material is that it is very light, yet extremely strong. Therefore, if the Pulse AIO.5 is accidentally dropped from your hand or pocket, not from a very high position, or from a very hard ground, it will generally not be broken and can still be used normally. To a large extent, the common problems of the existing electronic cigarettes on the market, namely easy damage and short service life, are avoided.
The Vandy Vape Pulse AIO.5 vape starter kits comes with a 3.7ml container RBA can and a 5ml container pre-made can to meet different vaping needs. At the same time, it also has a variety of battery options, can install 20700 and 21700 batteries, can also install 18650 batteries, including its adapter. The maximum output power of a single 21700 battery is 80W, allowing you to have the ultimate pure electronic cigarette enjoyment. There is an OLED display on the side of the device that can display VV/VW, TC, Bypass and Smart Mode various vape modes. Charging adopts USB Type-C to ensure sufficient power and fast process. Customizable button rings and panels allow vaping players to enjoy DIY fun.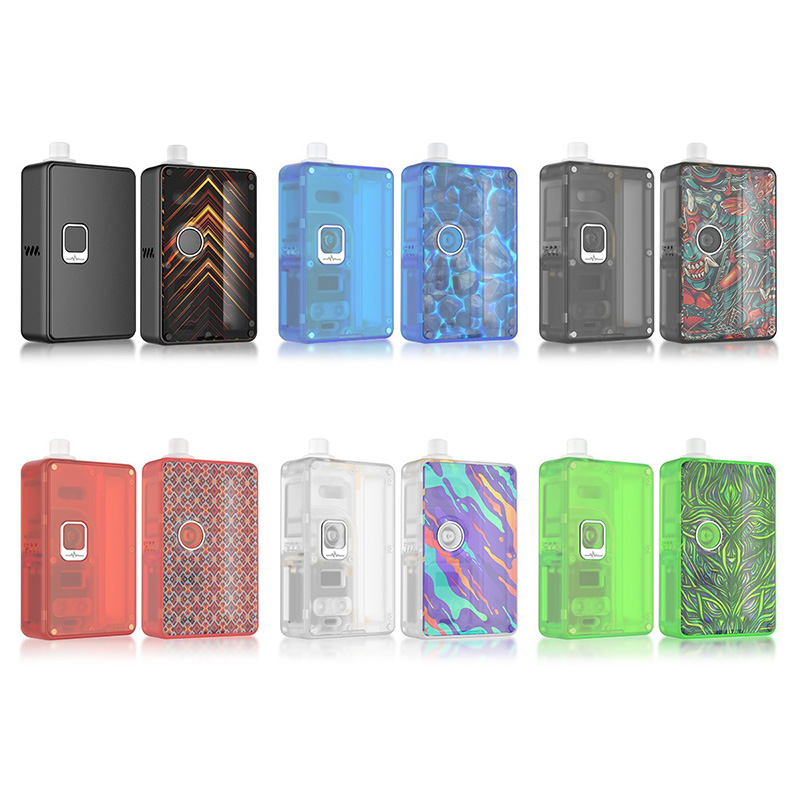 Specifications:
Size: 55.697.528.2mm
Charging Current: 1000mAh
Power range: 5-80W
Pre-Built Pod Capacity: 5ml
Operating Voltage: 3.2-4.2V
Maxim output Current: 32A
RBA Pod Capacity: 3.7ml
Charging Input Voltage: 5±0.25V
Resistance: 0.05-3.0Ω
vandy vape pulse aio.5 Features:
Over-Temperature Protection
5.0mL Prebuilt Coil Pod Capacity
New square button and matching panel
OLED Display Screen
All previous accessories and aftermarket accessories compatible
Vandy Vape VVC Coil Series
3.7mL RBA Pod Capacity
Short-Circuit Protection
180 degree airflow
Adjustable positive pin
Available in Frosted Black, Frosted Green, Frosted Blue, Frosted Grey, Frosted Red
Recommended Products:
drag nano 2 kit
caliburn g2
Read More Related Articles: http://electroniconshop.com/2022/08/04/2022-new-vaptex-boxmo-disposable-vape/