The most powerful small vaporizer: TopGreen XMAX QOMO
TopGreen's latest high-end product: TopGreen XMAX QOMO Vaporizer, has powerful functions that can give users the most intimate customized experience. Not only a favorite of Steam players, but the convenient operation is also suitable for beginners to try. Here's a full review of TopGreen XMAX QOMO to see if it's worth getting started with.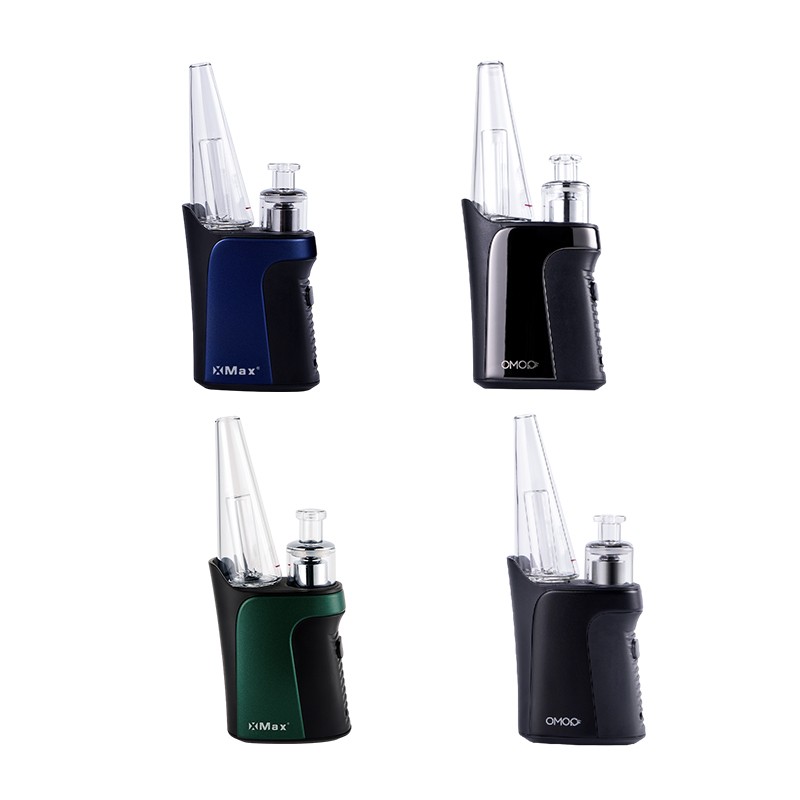 Stylish and portable design
Compared to other vaporizers, it is small enough to carry easily. However, it does not compress or reduce other features, with a 1350mAh Battery, which can provide longer e-cigarette time without frequent charging.
Precise temperature control
Pre-set with three temperature controls, 280-320-350 ° C, it is novice-friendly and it is easy to find the right temperature for heating concentrates. And it only takes 10s to heat up, which is a very short preheating time. You can enjoy delicious food quickly and without worry.
Advanced heating elements
Equipped with the most advanced ceramic heating chamber, it not only greatly reduces the heating time, but also effectively retains the flavor of the hay or concentrate. In addition, XMAX QOMO also comes with a glass bubbler that keeps the vapor cool and smooth for a more delicious e-cigarette experience.
Convenient user operation
Users can operate TopGreen XMAX QOMO with one click to adjust temperature changes or voltage changes, and the output voltage of 5.0V/1A makes it easy to customize their own steam experience. The 3-color Indicator Light will also remind the device status in real-time for more intelligent operation.
Whether it is the hardware arrangement of the product or the ease of operation, XMAX QOMO is worth a steam enthusiast's try. Do not worry that such new products are difficult to buy in offline stores, you can buy vapes online, quality service and assured logistics will not let you down.