SMOK TFV12 PRINCE Coil Head Great for Vaping
September 29, 2019
Today, a SMOK TFV12 PRINCE Replacement Coil Head is highly recommended to you. Please read further.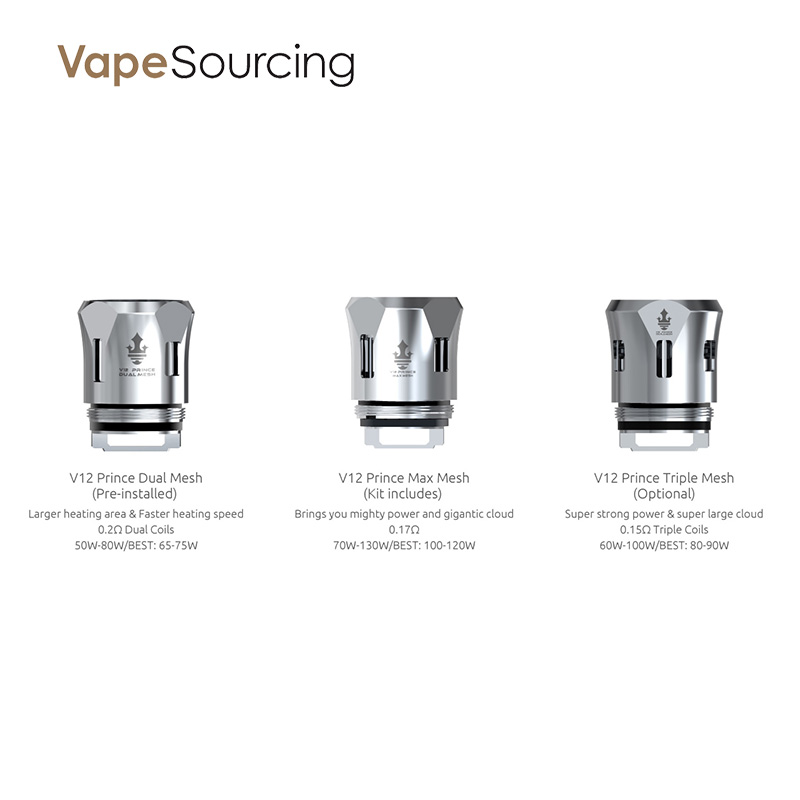 Parameters
V12 Prince Dual Mesh Coil 0.2 Ohm Dual Coils (50-80W/BEST 65-75W)
V12 Prince Triple Mesh Coil 0.15ohm Triple Coils (60-100W or 80W-130W/BEST 80-90W)
V12 Prince Max Mesh Coil 0.17ohm (70-130W/BEST 100-120W)
The SMOK TFV12 Prince Replacement Coils are with decent flavors and easy to install. Now the SOMK coils are on hot sale in Vapesourcing at a low price. You can also check out more details in this online vape shop.
You may also like