SMOK Novo 4 Mini Pod – both classics and original prints
February 11, 2022
In today's article, we will introduce the brand new Novo 4 Mini Pod System from SMOK, a well-known Chinese vaping device developer. SMOK has released the sequel to its Novo 4 pod system kit.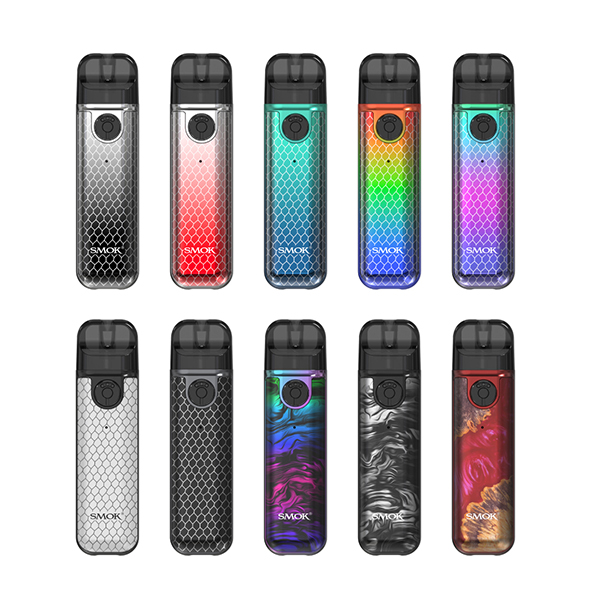 Specification
Dimensions: 91.6mm*24.5mm*16mm
Weight: 50g
Battery: 900mAh
Charging: USB Type-C, 0.7A
Power: 6-25W
Capacity: 2ml
Evaporators: LP Coils
Features
The mini version of the unit gains an extensive color palette, an extraordinary airflow system, and multiple options for an evaporator with built-in leak protection. The Smok Novo 4 Mini Pod is a legacy from this manufacturer, with a variety of options in terms of appearance. Ten colors are available for users to choose from.
Design
The device is small, barely exceeding the 91.6mm height mark. The subsystem weighs about 50g. The device battery pack has a built-in 900mAh battery, which needs to be supplemented through the USB Type-C interface, with a maximum current of 0.7A.
The device works in automatic mode, emitting power in the range of 6-25W when tightening. The latter is adjusted by a special rotating ring on the top of the case.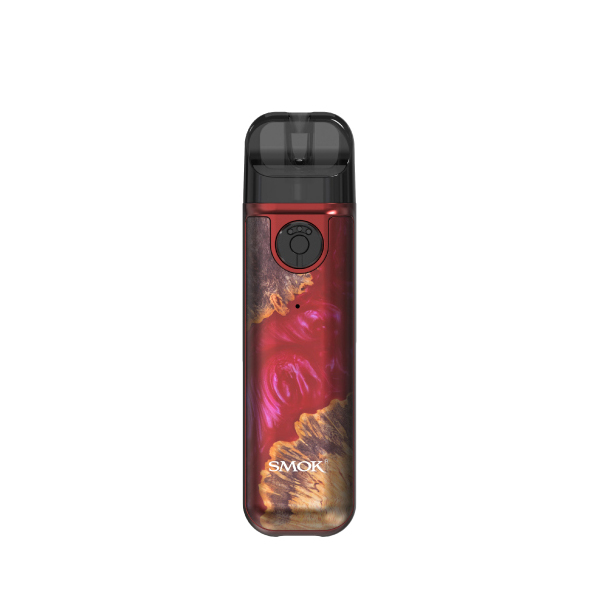 Pod cartridges
Smok Novo 4 Mini Pod cartridges are equipped with side filling and have a capacity of up to 2ml. The work will be provided by the LP Coils series of evaporators: LP1 Meshed 0.9Ω MTL Coil, LP1 Meshed 0.8Ω Coil, LP1 DC 0.8Ω MTL Coil and LP1 Meshed 1.2Ω Coil. The device comes with two 0.9Ω MTL coils.
Other kits we recommend:
lucid air vape price
yocan pro