Review: Charlie's Chalk Dust Black + SMOK MAG KIT
April 18, 2020
Every time you inhale black ice menthol from Charlie's chalk dust, your tongue is moistened with fresh sour blackberry juice and cool cucumbers. Then, menthol was breathed in.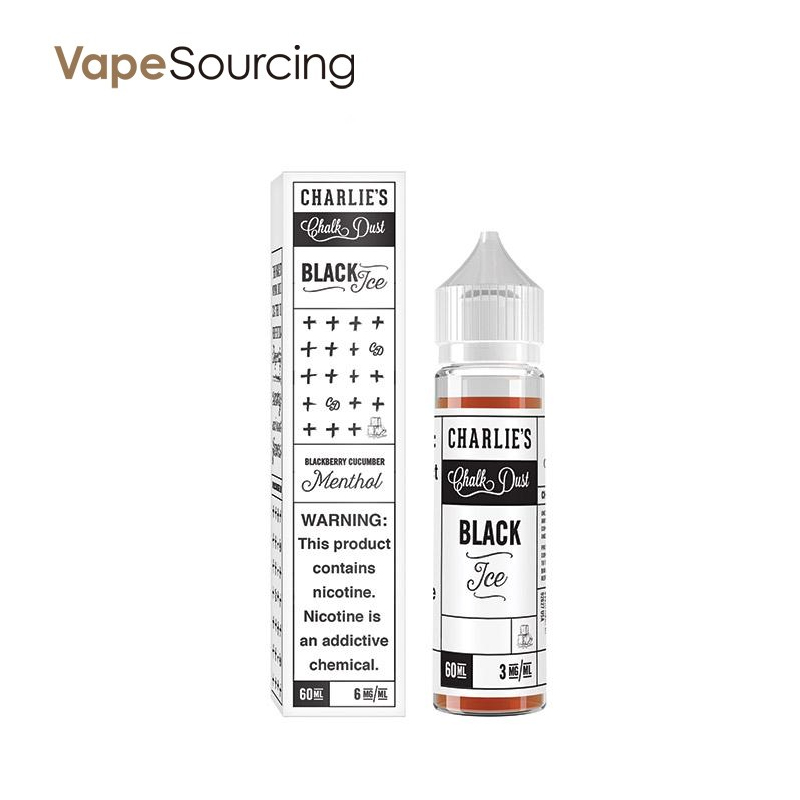 Parameters
Primary Flavors: Blackberry, Cucumber, Menthol
PG/VG Ratio: 30% PG / 70% VG
Bottle Sizes: 60ml
Bottle Type: Plastic Dripper Bottle with Child-Resistant Cap
If you want a relaxing fruit juice, please click here. The combination of unique flavors will make you cool and satisfy your taste buds.
Charlie's Chalk Dust's Black Ice is a perfectly balanced vape juice with cool cucumber, sweet blackberry and fresh menthol aroma and flavor, bringing a charming wake-up experience.
Related pod you may like:
SMOK MAG KIT