OBS NAZE kit – don't know how to surprise, put a fingerprint scanner
July 29, 2020
Hello, everyone, today is a little more interesting – a new product from the OBS company. For a long time these guys were in a state of suspended animation, however, oddly enough, they did not sit idly by. So they decided to acquire, and at the same time diversify their assortment range, with a fashionable product – a pod mod, OBS NAZE kit.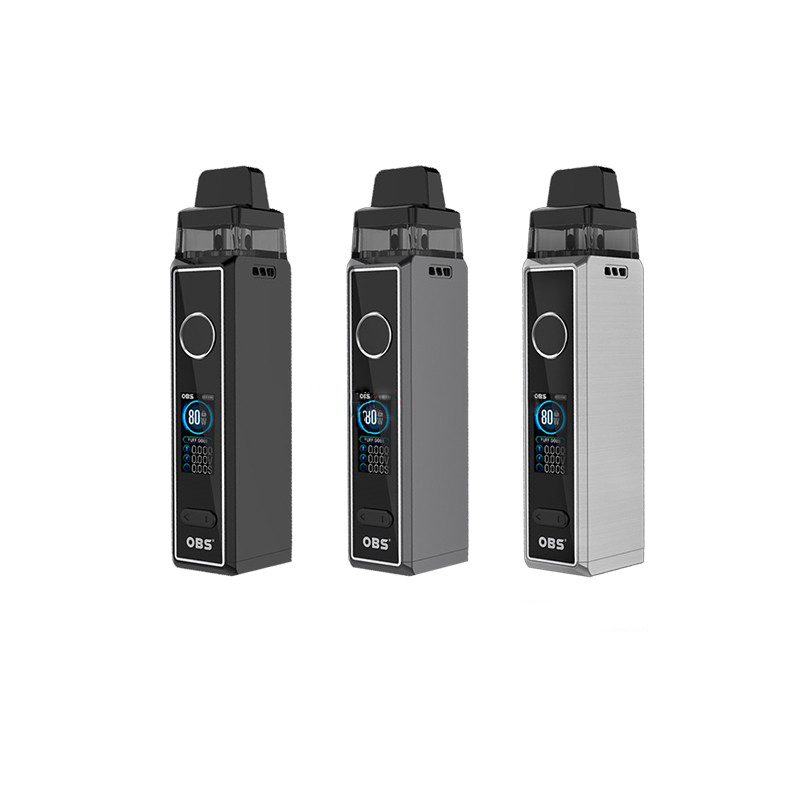 Parameters
Dimensions: 90.5 x 31 x 24mm (pod mod only)
Weight: 132.3g Body
material: zinc alloy + ABS plastic
Power supply: 1 x 18650
Cartridge capacity: 2.5 / 3.0ml Vaporizer
resistance: 0.2 / 0.4Ω
Output power: 5 – 80W
Voltage range: 1.0 – 8.0V
Operating mode: VW
Supported resistance:0.1 – 3.0Ω
The appearance of OBS new vape NAZE kit today can be regarded as ordinary in their field. This is an almost square bar, of medium size, and quite angular. Perhaps the most significant detail of the decoration is the control panel, which is decorated in the brand's corporate style-chrome trim.
At the beginning, the developers only provided three versions of the performance, and they were all light tones. Removable medium capacity cartridge, side refill. The liquid level can be monitored and this is good news. The mouthpiece is flattened comfortably.
There are two types of replaceable evaporators. Both of them are on the net and are designed exclusively for hookah puff. The latter, by the way, is unregulated, which is very sad. The main body is endowed with a full control panel.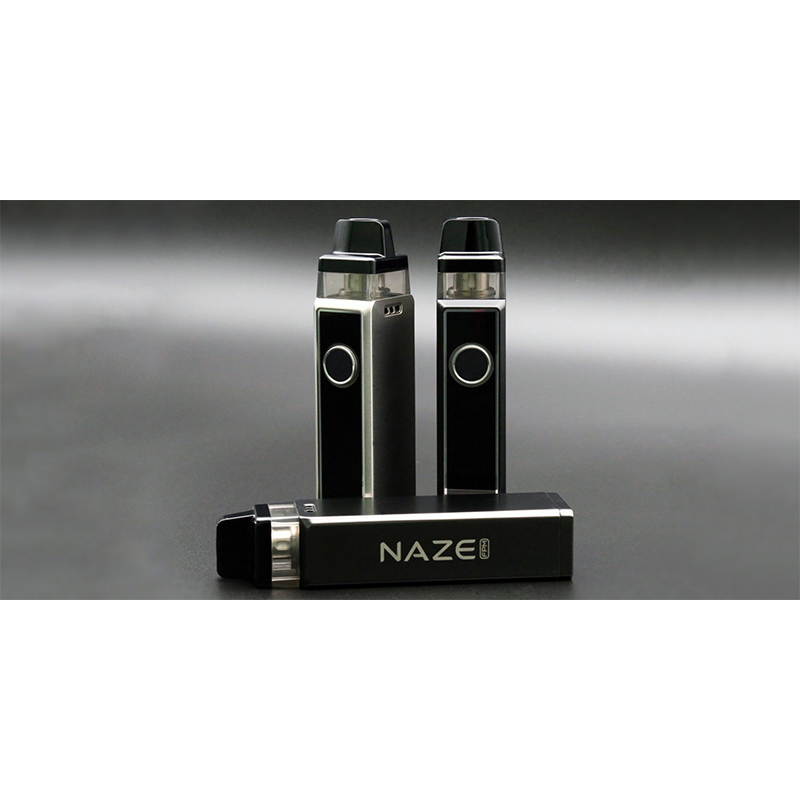 The fire button is large, with a built-in fingerprint scanner. For some, the function is useful, but for the majority, I suppose, just an additional burden on the wallet. The display is color, the diagonal looks standard, under it there is a small rocker of the adjustment keys.
Summary
The pod mod kit is powered by an external battery of the most popular standard size. Access to the compartment for it from the bottom – you can see a screw-out cover with a relief key there. There is also a connector for charging a new sample with a fairly fast current.
Related vape device you may be interested:
uwell caliburn koko price
caliburn koko pods price