Hellvape Arez 120 Box Mod – with exquisite workmanship
May 29, 2021
Discover the Hellvape AREZ 120W TC Box Mod, featuring the advanced HellChip Chipset, 1-120W output range, and can utilize a 18650, 20700, or 21700 battery.
Features:
HellChip Chipset
Dimensions – 83mm by 43mm by 26mm
Single High-Amp 18650/20700/21700 Battery – Not Included
Wattage Output Range – 18650: 1-80W
Wattage Output Range – 20700: 1-100W
Wattage Output Range – 21700: 1-120W
Voltage Output Range: 0.5-9V
Resistance: 0.1-2.0ohm
Built from stainless steel and zinc-alloy, the chassis of the Hellvape AREZ Mod can deliver superior protection against light falls and drops. Accepting a single high amp battery, the AREZ Mod can naturally utiize 20700/21700 batteries, but is able to accommodate an 18650 battery with the included battery adapter.
The max wattage output is 120W when used with a 21700 battery, but loses 20W from the wattage ceiling with each battery size down to 80W when used with an 18650 battery.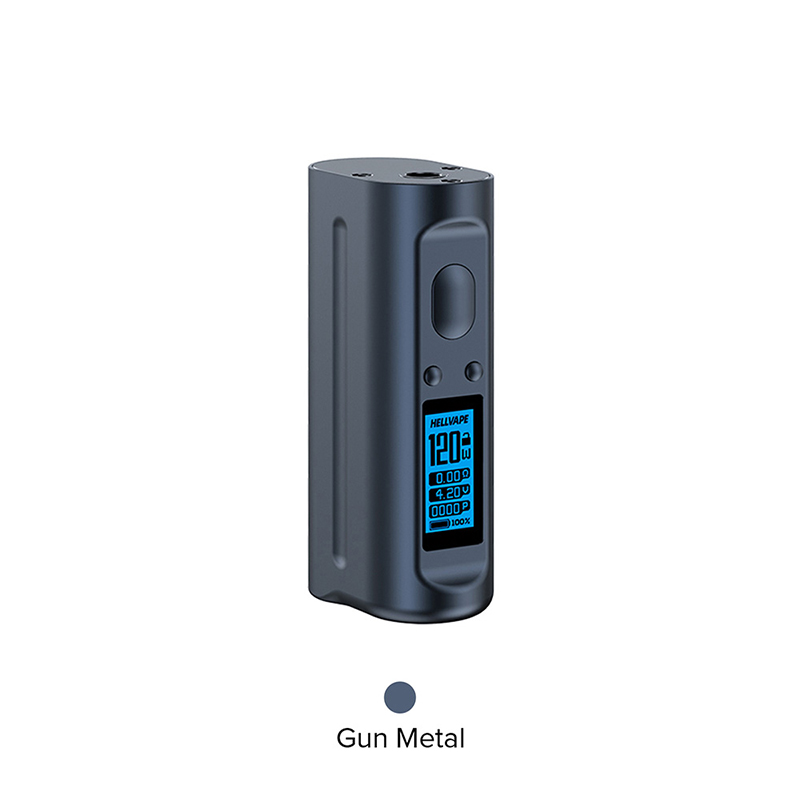 Encapsulated within the box mod chassis is the Hellchip Chipset, crafted by a reputable chipmaker that is incredibly responsive and can switch between 5 user interface colors.
Other mods you may prefer:
geekvape z50 mod price
geekvape l200 mod price