Hassel-Free Experience: Uwell Caliburn TENET Vape
December 16, 2022
The excellent products to be introduced in this article come from Uwell, which is a well-known and very famous e-cigarette brand. You can find Uwell products on various social platforms and posts. Every product release can bring surprises to everyone, and this time is no exception. The product in this issue is called TENET, which is one of Uwell's most popular product lines. It is the latest design of the Caliburn series. After vaping device, you will feel its charm.
It is worth mentioning that even though it is a newly released e-cig, you can still buy it at the lowest price in vape shop online. The shape of Uwell Caliburn TENET is very eye-catching. It is very similar to your favorite AK47 or M4A1 in CSGO. It can be said to be a military limited skin. If you enjoyed playing Red Alert or Hitman, you'll love Caliburn TENET immediately.
With its unique shape design, Uwell Caliburn TENET has attracted a lot of attention before it was officially released. Let's take a look at its specific functions. Its case is not only very strong, but also waterproof to a certain extent. You activate this tiny device with a push of a button and a suction, so it's easy to operate. The Uwell Caliburn TENET Pod Kit has a battery capacity of 750mAh and is compatible with Caliburn G or Caliburn G2 Pods and Pod Cartridges, providing you with another level of convenience.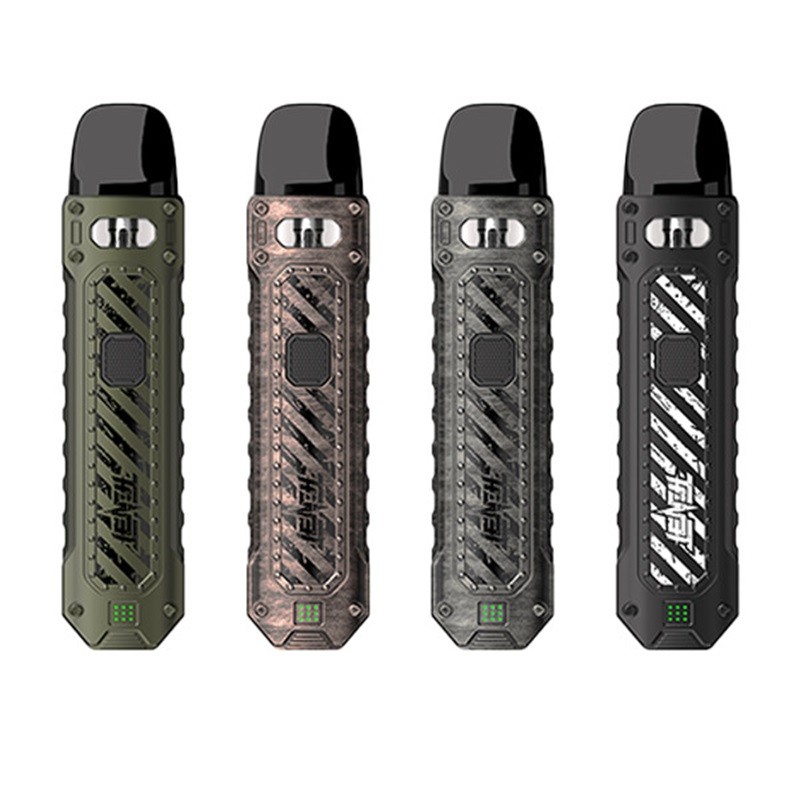 Specifications:
Dimensions: 110.925.116.3mm
Battery: 750mAh
Pod Capacity: 2mL
Fill System: Top Filling
Max Wattage: 16W
Pod: Uwell Caliburn G2 Pods
Charging: Type-C Port
Material: Aluminum-Alloy
Features:
Haptic Feedback
Button Fire or Air Drawn Activation
750mAh Internal Battery
USB Type-C Charging
Compatible with G and G2 Pods/Coils
PRO-FOCS Technology
Top Filling System
Juice Level Viewing Window
Recommended Products:
fruits flavor e juice review
best tobacco vape juice
Read More Related Articles: https://www.vapingnews.ca/for-dl-lovers-iqte-tornado-disposable/