Fashion Compact – Lush Alien Disposable Vape Kit
March 15, 2023
I believe that most friends who like electronic cigarettes are looking for stylish and practical electronic cigarettes. In recent years. Disposable vape kits are becoming more and more popular and loved by everyone. This lush alien disposable vape kit is a very worthwhile device.
The appearance design of the Lush alien disposable vape kit conforms to ergonomics, and the corners are rounded and smooth, which can bring you a very comfortable hand feeling. The light and slim body can be easily carried, which is very suitable for friends who often travel or travel.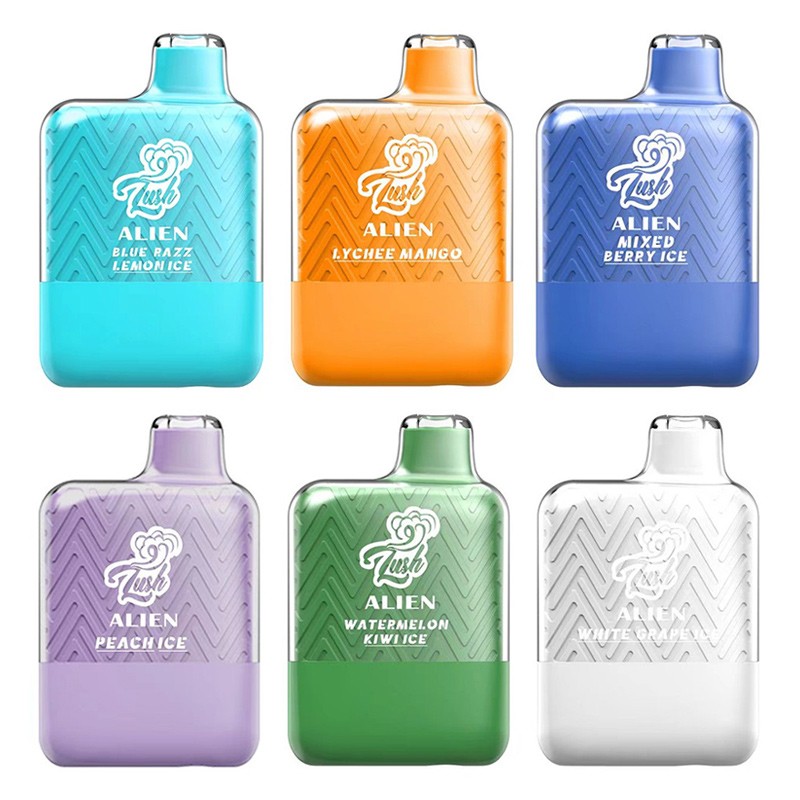 The super battery life can provide you with long-term power support, allowing you to breathe freely. Up to 6000puffs bring you continuous and smooth satisfaction. It features an adjustable airflow system that will suit you whether you prefer a tighter or looser draw.
12ml of high-quality e-liquid, every drop is mellow and rich, restoring the original flavour of e-liquid for you. Well-developed variety of flavours including fruit, candy and menthol can bring you different experiences and enjoyment. Do you like such a stylish, lightweight and delicious electronic cigarette?
We have prepared more categories of high-quality products for you on our online vape shop, looking forward to your selection and trial.
We would also like to recommend for you: