Exseed Dabcool W2 Second Generation Water Pipe Vaporizer Review
July 29, 2022
The Exseed Dabcool W2 kit is now on sale in vape shop, the vaporizer is an upgraded version of the device and an easy-to-use portable water tube vaporizer. Made of metal and rubber material, the bottom is equipped with a handle, which guarantees maximum comfort in handling and holding. Dabcool W2 is equipped with 1500mAh high-performance lithium-ion battery and 450/500/600/680℉ output temperature, this functional configuration makes its heating function extremely powerful, can reach your ideal temperature in a short time, and its service life will not be affected in any way.
The operation buttons of the Dabcool W2 best dry herb vaporizer are on the front of the device, which may be difficult for beginners to operate. It is recommended to follow the instructions. You just need to press the button 5 times in a row to turn on the power. To heat the unit, you need to press the power button twice, then once you can easily switch between 4 heating settings, just select the mode you want. The LED display that comes with Dabcool W2 can show the current temperature, which changes in real time and can remind you to prevent overheating.
The designers of the Dabcool W2 Kit have taken into account the intelligence and convenience of use, and added to this device the function of an intelligent temperature control system and a fast heating time of 20 seconds, it provides 4 temperature settings (450℉/ 500℉ / 600℉/ 680℉), more user-friendly and more diverse choices. At the same time, it adopts a double-layer structure design to prevent the heating body from contacting with water, and the splash-proof glass body on the top prevents the water from being sucked out, so you do not need to worry about being scalded or leaking. The humanized intelligent design can increase the inhalation resistance and help the atomizer to heat up. The choice of 4 gears can support smoke cream, shredded tobacco, and smoke oil. The atomizer comes with a cap, which allows you to experience it easily. If you don't like the design with cap, you can also buy a replacement Dabcool W2 Atomizer without cap.
The Exseed Dabcool W2 V2 kit is the second generation Dabcool W2. From several perspectives, Dabcool W2 V2 will bring you the ultimate vaping experience with more accurate temperature, longer heating time and longer lifespan. Its appearance is deeply loved by contemporary young people. If you are a deep lover of vaporizer, then you must try it, it will open up a whole new world of vaping for you.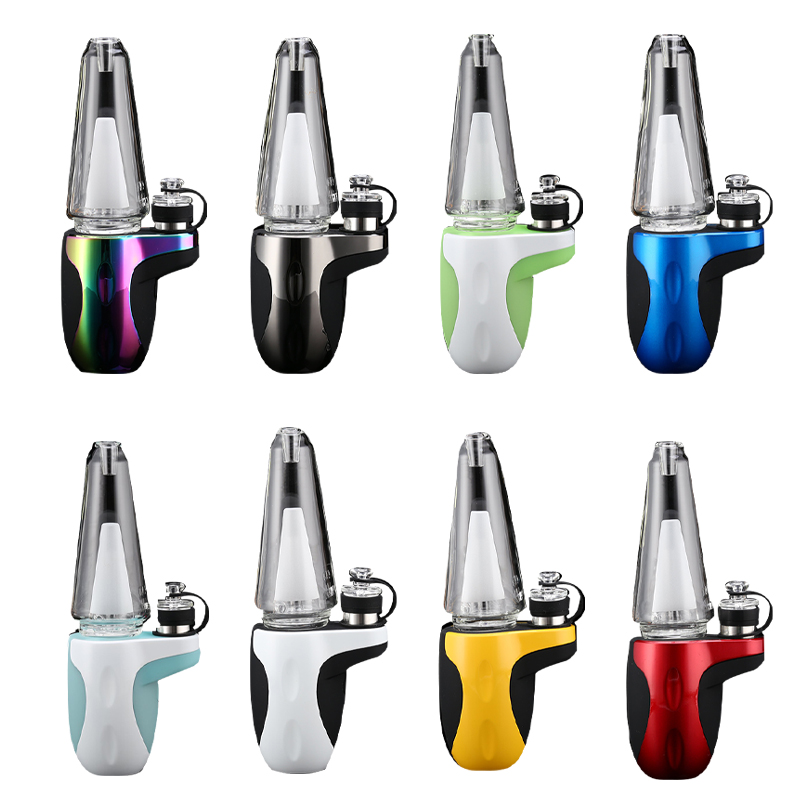 Dabcool W2 Features:
The second generation of Dabcool W2
Temp Settings 450℉ – 500℉ – 600℉ – 680℉
Longer heat-up time
Dabcool W2 Replacement Coils
More accurate temperature
Blue Lights Illuminate for each Temp Setting
Longer service life
Rubber Grip on the Bottom
1500mAh battery capacityFirst IPX4 waterproof atomizer in the market
Double structure to prevent coil from contacting with water
4 Temperature Settings
Easier to replace
Better protections for the heating element
7.63 Inches Tall
1500mAh Integrated Battery
20 Second Heat up Time
Recommended Products:
LTQ Vapor Curer
Yocan Uni Pro
Read More Related Articles: http://electroniconshop.com/2022/07/29/hellvape-helheim-s30-rdta-30mm-12ml/