Endowment Takes You Further: Uwell Caliburn X Kit
September 28, 2022
What is your impression of the Uwell Caliburn range of products? As one of the most famous product lines of the Uwell brand, the Caliburn series has sold a large number of popular products in vape store and has a high market share. It is no exaggeration to say that after experiencing Uwell Caliburn products, 95% of users will give positive reviews, or choose to repurchase other products in the same series, because Caliburn is really worth it.
The Caliburn X is a recently released device that continues the usual Uwell brand's usual pod system kit form factor. At the same time, it also combines the technology sense concept of the Caliburn series. Because what the Caliburn X finally showed us was a combination of modernity and a small, compact look. There are six special and eye-catching colors: Lake Green, Matte Black, Lilac Purple, Moonlight Silver, Ribbon Red and Ink Blue.
The Uwell Caliburn X Pod Kit is compatible with two coils: 0.8ohm Caliburn G Coil and 1.2ohm Caliburn G2 Coil. The capacity of the Caliburn X Pod is 3ml, which is a satisfactory memory size for a pod system kit. The battery has a capacity of 850mAh and can output 5-20W of power. You need to activate the Uwell Caliburn X system through a button, and at the same time, you can also check the use of e-juice at any time through the transparent juice viewing window. Ideal for those who want to enjoy the vape experience throughout the day.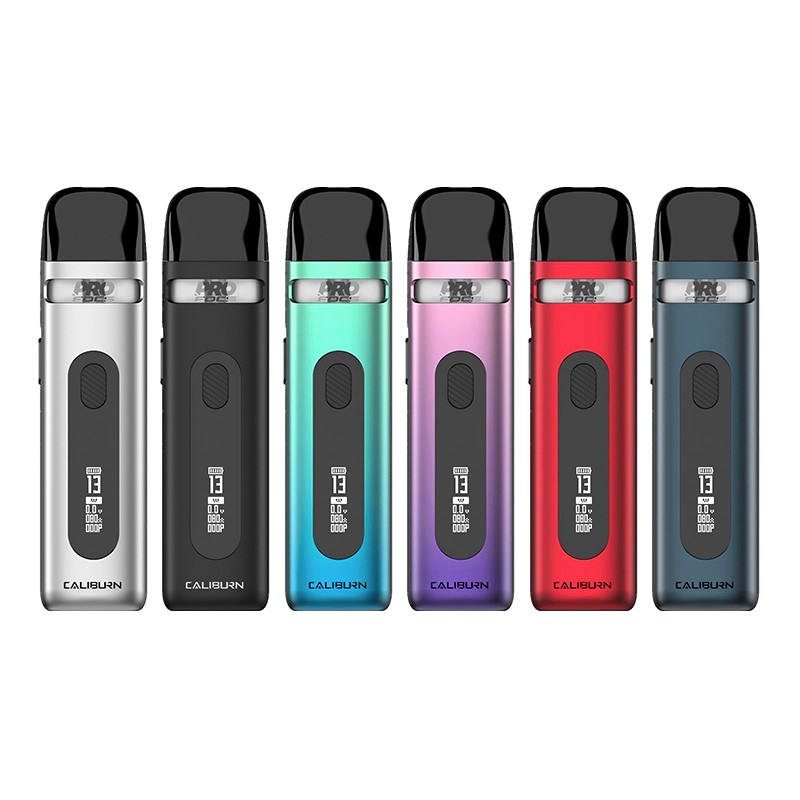 Specifications:
Pod Capacity: 3mL
Wattage Range: 5-20W
Battery: 850mAh
Dimensions: 107.4mm27.5mm15.6mm
Charging: Type-C
Features:
Intuitive Firing Button
Large screen on compact body
Magnetic Pod Connection
Stamping forming of aluminum alloy
Convenient airflow adjustment
Press Fit Coil Installation
Low Power Protection
Recommended Products:
naked crisp menthol review
naked lava flow New York
Read More Related Articles: https://electroniconshop.com/2022/09/28/engineered-adventure-vessel-expedition-battery/