Classic Elegant: Vessel Wood Core Series Vape
December 12, 2022
No matter what the product is, durability and classic elegance are always the secret to its longevity. Products from Vessel are such an existence. Until now, all the products from Vessel that you can search on Google have the same characteristics without exception: simple and classic. With few superfluous functional buttons or eye-catching, prominent designs, they offer an understated luxury that won't go out of style no matter how long it takes.
The vape pen to be introduced in today's article still continues Vessel's consistent compact and simple style. The battery part is made up of two colors, both of which are very low-saturation colors. It is worth mentioning that not only the splicing of colors, but also the splicing of aluminum alloy and wooden materials, each vape pen seems to show you their low-key but attractive charm, it is difficult for you to look away from this simple Move it away from your vaping device.
Vessel Wood Core Series can be used with most 510 thread cartridges, this is a very versatile vaporizer. At the same time, compared with the products of the same series. Wood Core is more compact and small, which is very convenient for you to take it anywhere and use it on any occasion. There are four power modes to choose from, which allow you to customize the vaping mod that works best for you. At the same time, the built-in 300mAh battery supports fast charging, which can satisfy your dream of using it all the time to the greatest extent.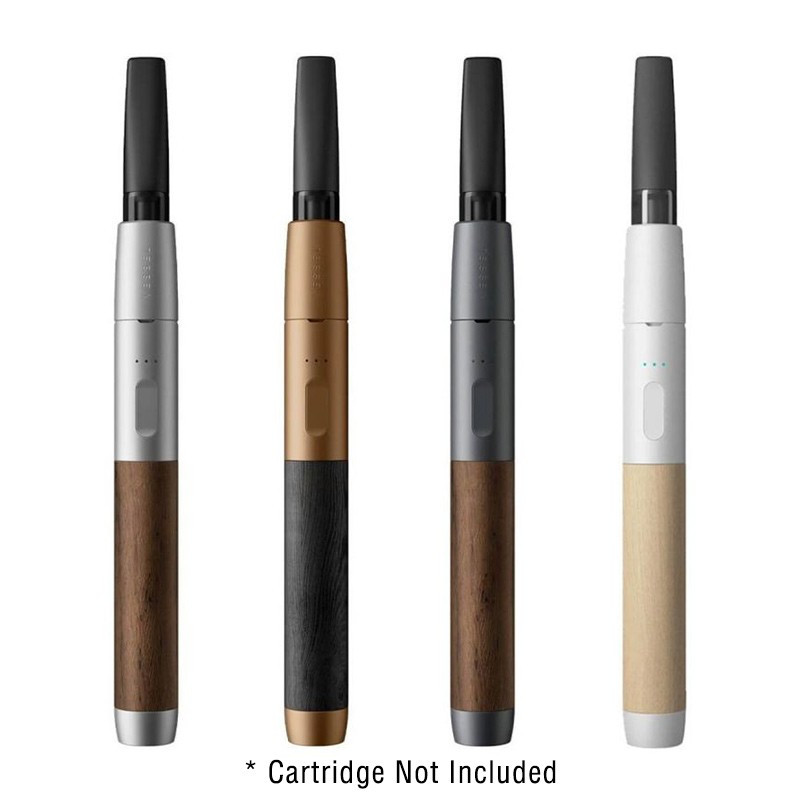 Specifications:
Dimensions: 4.3 x 0.5
Weight: 29g
Battery: 300mAh
Charging: USB
Power Mode: 2.4V, 2.8V, 3.2V, 3.6V
Features:
Four power/voltage settings
USB charging port
Cartridge drop-in design
3-LEDs indicate battery life
High-quality 300mAh battery
Fits most 510 thread cartridges
Recommended Products:
smok al6000
elf bar bc5000 price
Read More Related Articles: https://www.vapingnews.ca/ready-to-set-lost-vape-ursa-nano-s-vape/