Airflow System Upgraded: THC Tauren MTL V1.5 RTA
November 17, 2022
Thunderhead Creations is a very low-key brand, but despite this, it has gained a large following. People are not chasing it because of its excellent marketing methods or huge product discounts, but its product quality is enough to win everyone's love and respect. You can search for product reviews about Thunderhead Creations on youtube, facebook or instagram, it must be true enough and will help you a lot.
The most famous product line of THC is RTA. The protagonist of today's article is Tauren MTL V1.5 RTA. This is an RTA product that is very cold and hard to get close to just looking at its appearance. The casing is a metal case with the brand logo engraved on the front, so low profile that you can barely see it. At the same time, the shell is a honeycomb design, which can protect the glass of the water tank inside.
THC Tauren MTL RTA V1.5 is perfect for vapers who want to control the airflow precisely. The air enters from the bottom of the device, so you can adjust the control ring to choose different airflow inserts to achieve your most desired vape effect. . 2ml pod capacity, top filling system, easy to fill and no risk of leakage. If you haven't found the ideal RTA with noble and elegant appearance, powerful and flawless function, and delicate and delicious taste, then you must check Tauren MTL V1.5 RTA.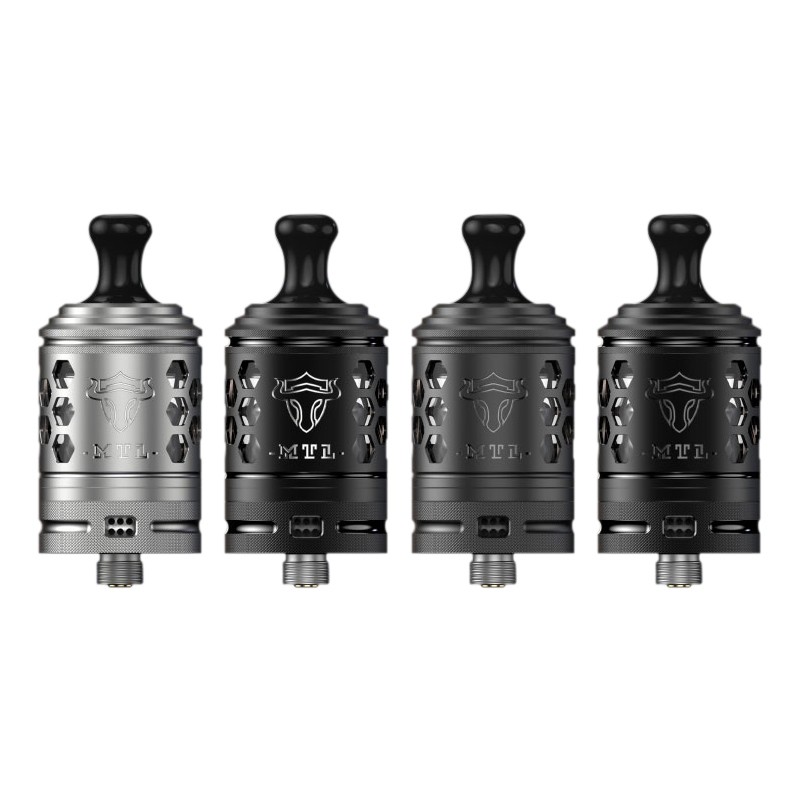 Specifications:
Capacity: 2ml
Size: 24mm*49.5mm
Thread: 510
Material: Stainless Steel
Tank material: Glass
Features:
Upgraded Build Deck
Elegant Honeycomb Design
Compact Inner Chamber
Knurling Ring
Compatible With Long Drip Tip
Curved Air Intake
Multiple Airflow Options
Recommended Products:
black friday vape sale
bocree vape
Read More Related Articles: https://www.vapingnews.ca/graffiti-design-r-and-m-tornado-7000/